I just received the knockout punch news that Terry Evans has passed.
I'm going to try and put thoughts to paper in a distressed state and hope it conveys at least some of my feeling for Terry and his music.
---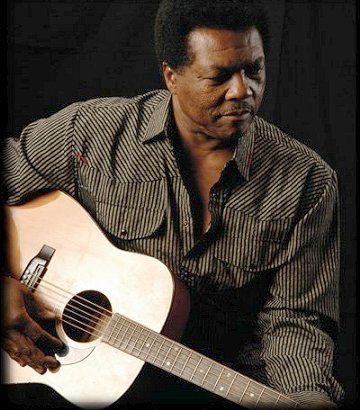 Hans Theessink, guitarist and collaborator for the past twenty years, shared on Facebook," One of the greatest voices in American music won't sound no more."  Terry Evans passed on January 20 at age 80. Born in the heart of the Delta in Vicksburg, Mississippi, Terry Evans got his start in the church choir.  Only allowed to sing gospel, he would have to "slip away" to sing secular songs and secretly listen to music from Elmore James, Little Walter, Albert King and B.B. King.  Influenced by those great musicians, Terry decided to be a soul singer and toured the South with an...
---
• Aziza Brahim • Blind Boys of Alabama • Chiwoniso Maraire • Dina El Wedidi • Eskenderella • Glenn Tilbrook • Halla Bassam • Lisbeth Scott • Lobna Noomene • Mahsa Vahdat • Marcel Khalife • Massar Egbari • Melissa Etheridge • Mighty Sam McClain • Mounir Troudi • Ramy Essam • Ray Benson • Rim Banna • Sevara Nazarkhan • Soozie Tyrell • Spotify Playlist • Tania Saleh • Terry Evans • Tiken Jah Fakoly • Valley Entertainment

The artists of Valley Entertainment have lent their voices in hopes of fostering change and greater awareness of human rights.  With several albums specifically dedicated to promotion of human rights: Listen to the Banned, Lullabies From the Axis of Evil and Songs From a Stolen Spring, we have tried to support those fighting for freedom and a political voice.