• Billboard • Jonn Serrie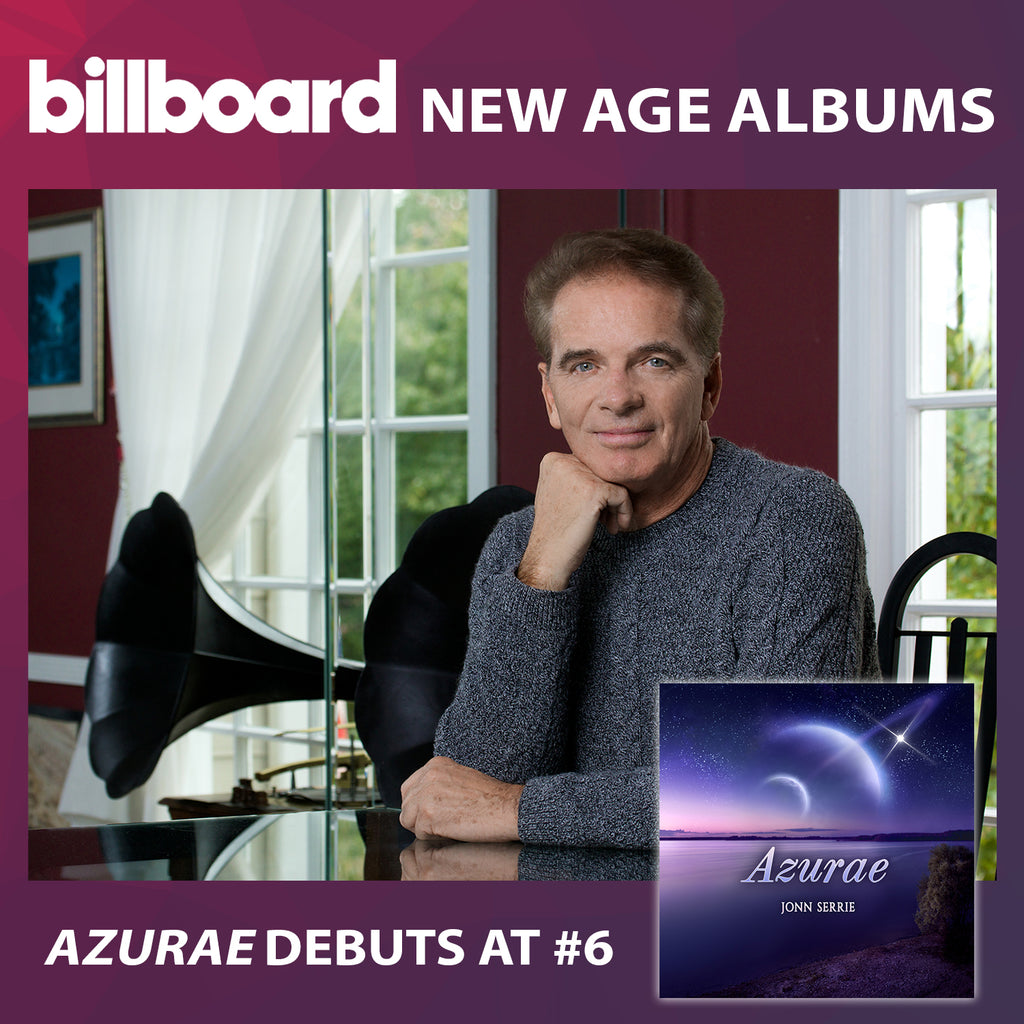 Jonn Serrie
's new album "Azurae" debuted at #6 on this week's Billboard New Age Albums chart!  Our congratulations to Jonn and thanks to all of his fans for the support.
---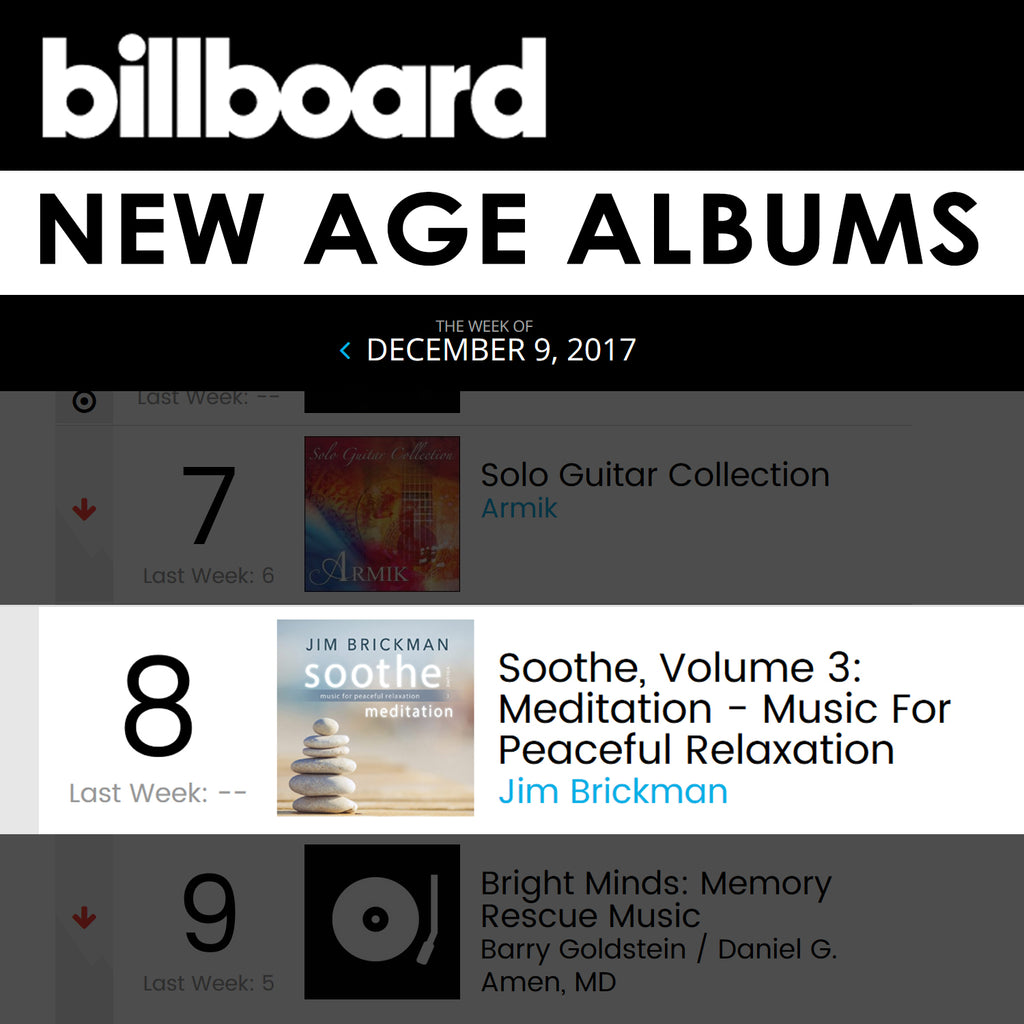 Jim Brickman's new album
"Jim Brickman - Soothe, Volume 3: Meditation - Music for Peaceful Relaxation"
debuts at number 8 on the
Billboard New Age Albums Chart
this week.
---
VOLUME 2 of Jim Brickman's SOOTHE series, subtitled SLEEP – MUSIC FOR TRANQUIL SLUMBER, debuts at #1 on Billboard's New Age Album Chart – his 21st #1 album on the chart. Pianist and songwriter Jim Brickman adds to his resume with a 21st #1 on Billboard's New Age Album Chart.  "Soothe, Volume 2: Sleep – Music for Tranquil Slumber" (released September 2, 2016 on Valley Entertainment) is the second in Brickman's series aimed at confronting the stressful world and embracing a soothe lifestyle. Jim detailed his new album: "I'm often told, 'Your music puts me to sleep.'  At first I...