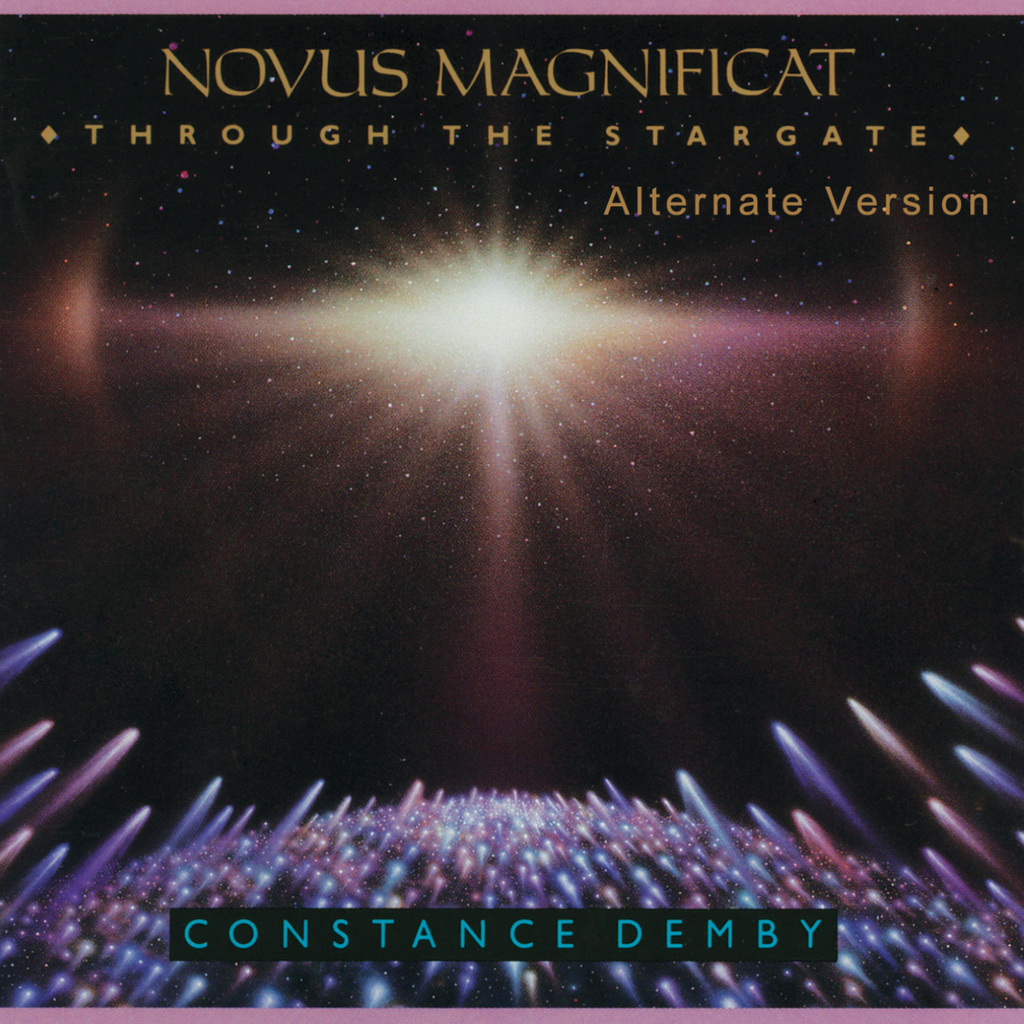 Hearts of Space Records
Constance Demby - Novus Magnificat: Through the Stargate (Alternate Version)
All MP3 Downloads encoded at 320 kbps unless otherwise specified.
Constance Demby's landmark recording re-cut by the artist herself to eleven movements. 
"Sets a standard for the use of electronics against which future new age albums should be judged"
- John Schaefer, WNYC-FM New Sounds (Harper & Row, 1987)

Composed in 1986, Novus Magnificat was greeted with immediate critical and popular acclaim. As it surpasses sales of 200,000 units, it has come to be considered one of the benchmark examples of the finest the new age music genre has to offer.

Billed by Constance Demby as "a contemporary Magnificat and Exaltate for digital orchestra and choral voices," Novus is an inspired fusion of influences from traditional sacred and classical music set in a contemporary electronic ambiance.

Ms. Demby composed and performed all the musical elements in her own 16 track studio using a combination of digital samplers and conventional synthesizers; additional electronic images and effects were contributed by Los Angeles synthesist, film composer and Hearts of Space labelmate Michael Stearns. The work was produced by Constance Demby and Anna Turner, with additional engineering by Warren Dennis, and mixed by Stephen Hill and Warren Dennis.

Subtitled Through the Stargate, the music charts a lengthy but resolute course toward a powerful emotional/spatial release at the apotheosis of Part 2, then recedes gently to the subtlest of contemplative sounds. Rather than taking us away from ourselves, the music leads inward, in an atmosphere of awe, reverence, aspiration, and joy.
2-HOS-11000
---
Share this Product
---
More from this collection