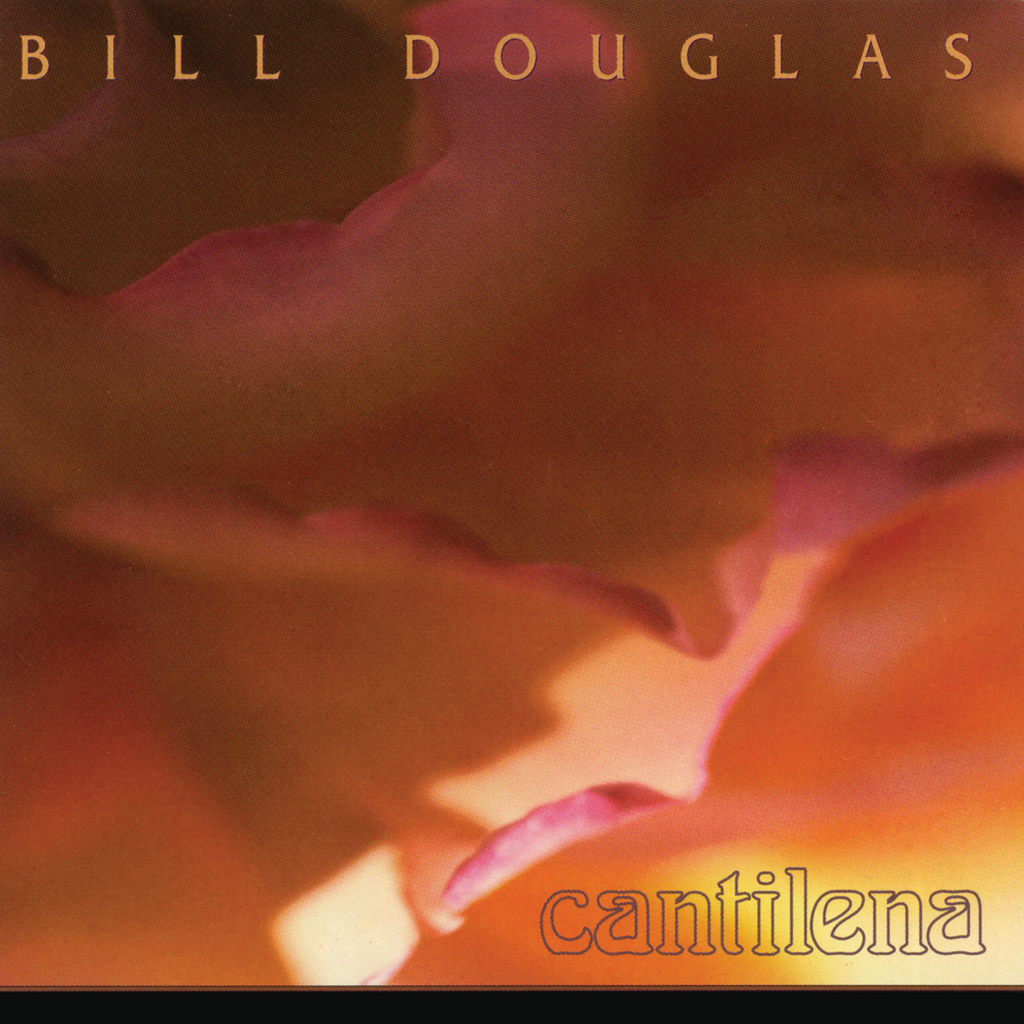 Hearts of Space Records
Bill Douglas - Cantilena
All MP3 Downloads encoded at 320 kbps unless otherwise specified.
"...ranges from simple to profound, but [Bill] Douglas continues to challenge himself and his audience with this collection of songs."
- AMG
In musicology, Cantilena means "a vocal or instrumental melody of a highly lyrical rather than a dramatic or viruoso nature," or "a slow, smooth, melodious style of vocal writing." You couldn't find a more fitting description of Bill Douglas' music. The foundation of his all-over-the-map musical resume is a gift for singing, lyrical melodic lines in the best tradition of Western folk and vocal music. Bill Douglas' first Hearts of Space release (Jewel Lake, 1988) exposed such a rich vein of melody, song, and rhythm that one album scarcely touched the highpoints. So Cantilena is in many ways an extension of the mix of spirited Celtic dances, poignant ballads, modal folksongs, and contemplative melodies that Jewel Lake brought to appreciative audiences across the U.S., Canada, and Spain - where it became a surprise hit after national airplay.
These twelve new songs span a range that extends from simple folk melodies to deeply emotional music of near religious profundity. Unlike Jewel Lake, there's no oboe this time, so you'll hear a lot more bassoon throughout, with Bill playing his principal instrument superbly on the solos, and with lusty harmonic precision on the (up to) five bassoon choruses. Jewel Lake vocalist JANE GRIMES, flautist ANNE STACKPOLE, and percussionist GEOFF JOHNS return, with new additions BIL JACKSON on clarinet, DAVID LOCKINGTON on cello, plus additional percussion from CHRIS LEE and JOHN GALM. All keyboards and piano are ably handled by Bill, who also makes his falsetto vocal recording debut on "Child."
Credits

Bill Douglas keyboards, piano, vocal, bassoons
Bil lackson clarinet
David Lockington cello
Anne Stackpole flute
lane Grimes vocal
Geoff Johns frame drums
Chris Lee & John Galm additional percussion
2-HOS-11021
---
Share this Product
---
More from this collection