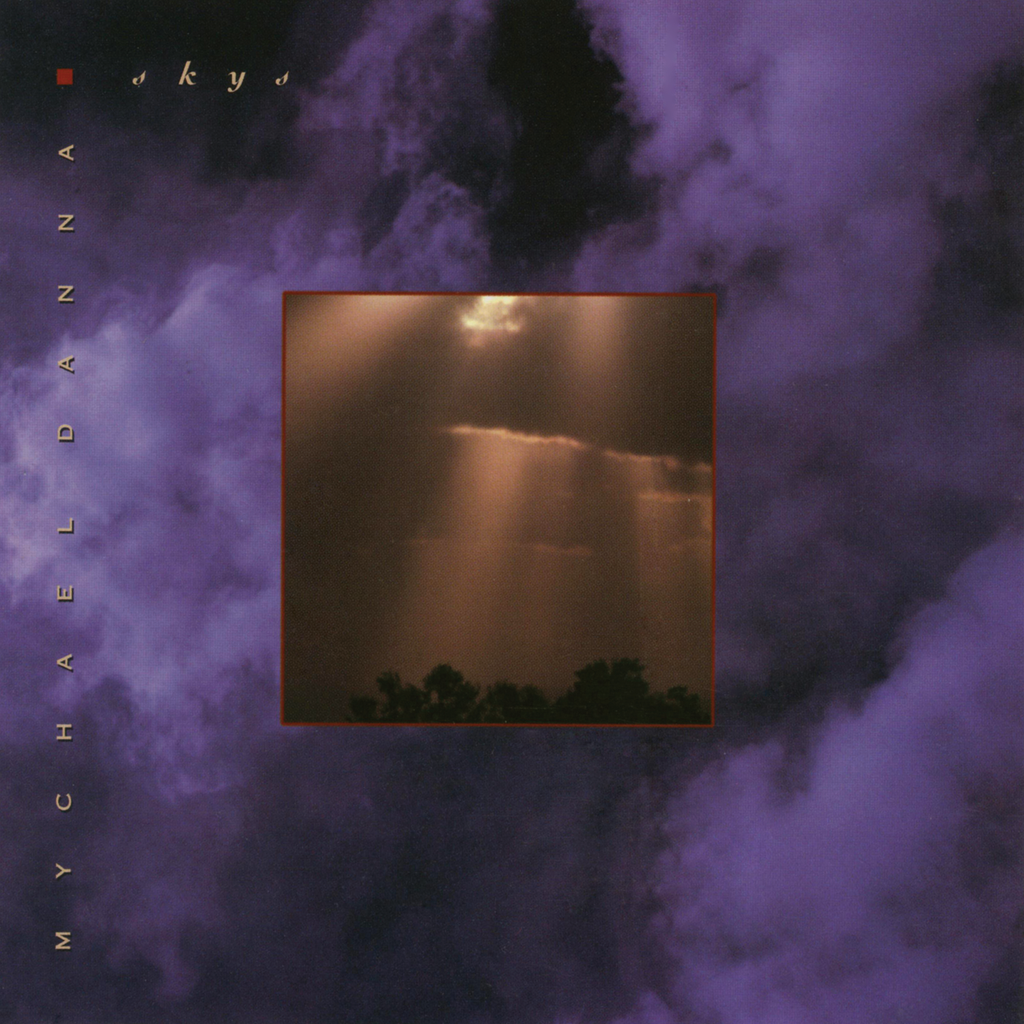 Hearts of Space Records
Mychael Danna - Skys
All MP3 Downloads encoded at 320 kbps unless otherwise specified.
It seems ironic, but Mychael Danna's most beautiful and subtly orchestrated music to date was inspired by the unrelenting monochromatic greyness and the timeless grandeur of the great Canadian skyscape. "Skys originated from a series of photographs I took on a spring trip in 1986," says Mychael Danna. "The relentless rain and fog over wet sand dunes made for poor sunbathing, but left a strong and distinctively moody impression in my mind of these skies which dominated the landscape."
"What was so compelling to me was that all the apparent complexity was based on very simple ingredients - air, water, sun - and slow, ubiquitous change, creating panoramas of great sameness, yet never exactly the same in any two moments. Most important to me, they had the unexpected power to convey a detailed range of emotion."

Though originally planned as a suite of pieces for orchestra, in working them out on an inexpensive digital sampling keyboard Danna became quite attached to a certain murky string sound which conveyed precisely the mood he was looking for. In the final production, oboe, flute, cello, clarinet and trumpet were recorded live using classical musicians, but the digitized string section remains in all its rough glory.

Danna calls the resulting style "orchestral romantic minimalism" - the repetition of small melodic/harmonic cells, rendered with deep feeling, evoking the timeless grandeur of the great Canadian skyscape.
Credits
KEYBOARDS Mychael Danna
FLUTE Ron Korb
OBOE Karen Rotenberg
CLARINET Ameene Shishakly
TRUMPET Robert Grim
CELLO Kirk Worthington

Recorded in Toronto March 1986 to June 1992
Rainstorm supplied by David Beare
Thanks to Rodney Morrison, Deirdre Kelly, Atom, my family
SKy 6 is from the film Speaking Parts
SKy 8 is from the film Family Viewing
Both appear courtesy of Atom Egoyan
Cover photos by Wernher Krutein/Photovault, San Francisco
Original inlay card photo by Robert Baillargeon
Design by Hilary Davis
Art Direction by Stephen Hill
Mixed at Cava Mama's, Toronto, July 1992
Engineered by Jeff Shuey
© 1992 Mychael Danna Musie/SOCAN All Rigbts Reserved
For Hedy, and a trip to Prince Edward County,
where it never stops raining.
2-HOS-11032
---
Share this Product
---
More from this collection