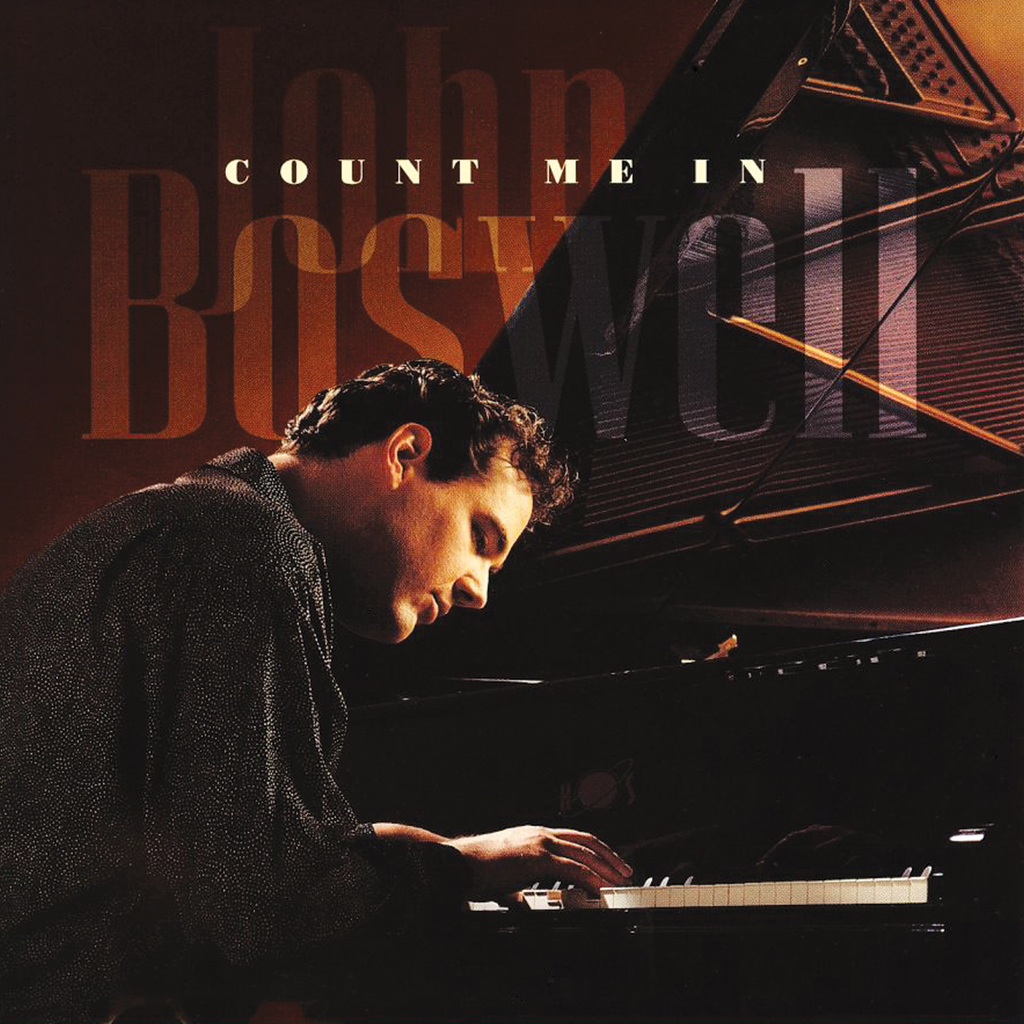 Hearts of Space Records
John Boswell - Count Me In
All MP3 Downloads encoded at 320 kbps unless otherwise specified.
John Boswell's first release for Hearts of Space.
After two successful solo piano records (The Painter and Kindred Spirits, both on Scarlet) and an exceptionally well-received Hearts of Space Christmas album, JOHN BOSWELL was ready for a take-no-prisoners statement that would propel his recording career to the next level. Count Me In is it. Work began in the summer of '92 on JOHN BOSWELL's Count Me In, with concept and repertoire discussions with versatile producer BRIAN KEANE, the man behind the board for Festival of the Heart, the Christmas project. The plan was to work toward a radiophonic NAC/contemporary instrumental sound, while never losing touch with the warm, uncomplicated, appealing piano style that's endeared Boswell to his ever-expanding audience. The result ranges between lyrical folk harmonies and jazz, with Boswell's basic commitment to unselfconscious emotional communication.

Producer Keane attracted an impressive group of instrumentalists to the project, beginning with his own considerable contributions on guitars, synths, and percussion programming. Underrated saxophonist DAVE MANN achieves effortless perfection on alto and soprano throughout, and MARION MEADOWS blows sweet soprano sax on one tune. DAVE ANDERSON slides 'n glides his distinctive fretless bass sound on three tunes, and VICTOR BAILEY plays electric bass on one. Hot young ethnic percussionist ARTO TUNCBOYACIYAN, along with JIM MOLA and JARY MALL complete the always colorful, imaginative rhythm section. Other soloists include the wonderful Joanie Madden on Celtic whistles, PETER WORTMAN on English horn, and everybody's favorite cellist, DAVID DARLING.

Count Me In heads into the 90's with a sophisticated sound that's urban and urbane, yet evocative, up-front emotional, and direct.
Tracklist 
| | | |
| --- | --- | --- |
| 1 | Reunion | 5:19 |
| 2 | Do It As A Friend | 4:36 |
| 3 | The Promise Of Rain | 4:43 |
| 4 | Skye Boat Song | 5:36 |
| 5 | Dance Beneath The Moon | 4:32 |
| 6 | Aletha | 3:26 |
| 7 | Underwater Scene | 4:07 |
| 8 | One Night In Paris | 5:41 |
| 9 | Fourteenth Street | 5:13 |
| 10 | Heart Away From Home | 3:32 |
| 11 | Four A.M. | 4:54 |
2-HOS-11036
---
Share this Product
---
More from this collection