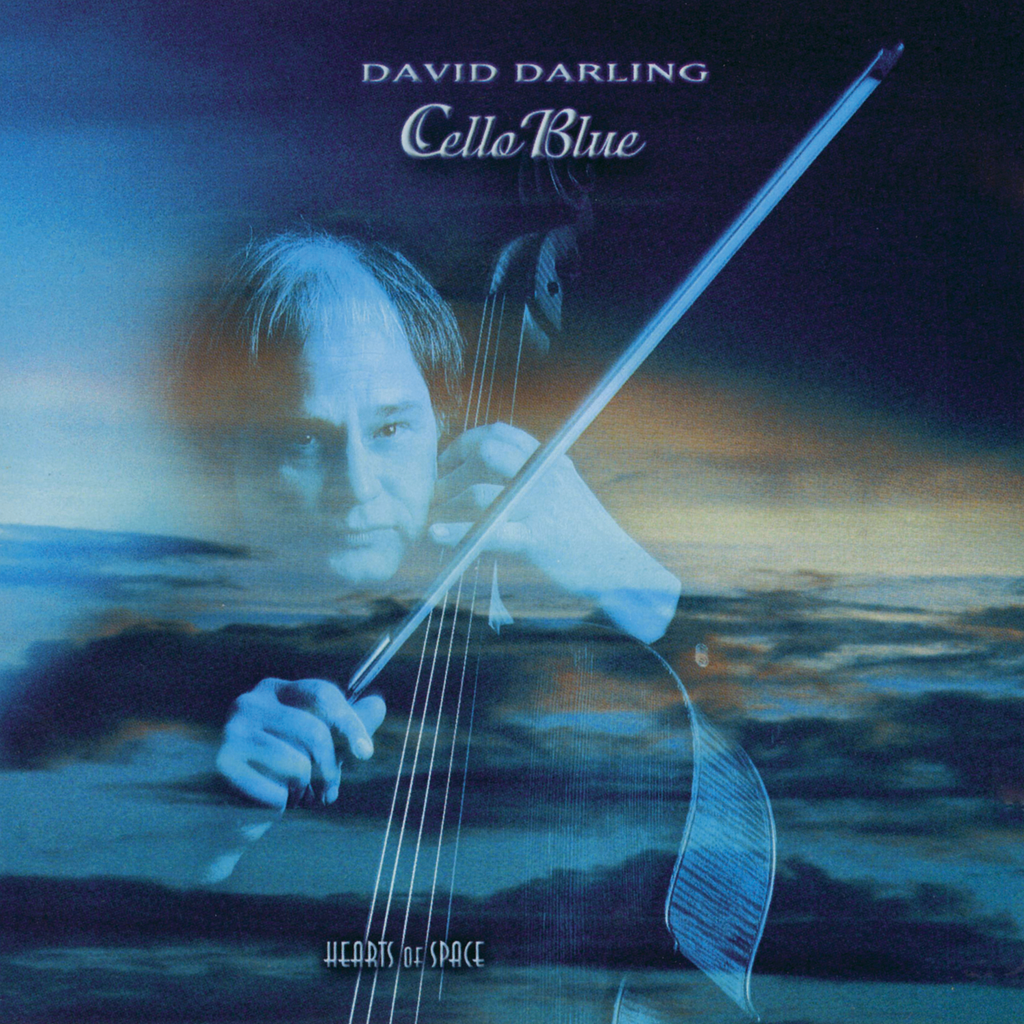 Hearts of Space Records
David Darling - Cello Blue
All MP3 Downloads encoded at 320 kbps unless otherwise specified.
"David Darling, the 'Lord of Largo,' returns with another album of slow-motion melodies and cello textures..."
- John Diliberto
Whether your impression of Grammy Award winning cellist David Darling dates from his early days with the Paul Winter Consort, his incomparably deep recordings for ECM, or his much-loved 1993 Hearts of Space album Eight String Religion--none are more warmly lyrical, contemplative, and soulful than the music that flows so generously from his new CD, CELLO BLUE. Darling's personal string orchestra of multiple cellos with piano and keyboards has never sounded more beautiful.

Grammy Nomination for the Best New Age Album of 2002.
Credits
Cello, NS 5-string Electric Cello, Piano, Midi programming and
synthesized performance, and vocals by David Darling
RECORDED AT CAMP DAVID, GOSHEN, CT APRIL & MAY 2000
PRODUCED AND MIXED BY DAVID DARLING
A&R AND FAITH : STEPHEN HILL
MASTERED BY BOB OLHSSON AT HEARTS OF SPACE, SAUSALITO, CA
ART DIRECTION AND DESIGN : STEPHEN HILL
PHOTOGRAPHY: STEPHEN HILL RI MUNA
RECORDING, DIGITAL EDITING AND MIXING BY TOMMY SKARUPA
CONSULTING MIx ENGINEER TOM BATES
ALL MUSIC COMPOSED AND ARRANGED BY DAVID DARLING, TAKER MUSIC/ASCAP
SOUNDS OF NATURE COMPOSED AND PERFORMED BY OUR PLANET;
RECORDED BY MICKEY HOULIHAN
DAVID DARLING APPEARS COURTESY OF ECM/UNIVERSAL RECORDS
Camp David Studio equipment : Yamaha o2R, Digidesign ProTools Mix Plus,
Tascam DA-88, Digital Performer, KG CI2, KG 414, NeumanKM 184, CAD Equitek
E-100 microphones, Knabe 7'-8' grand piano, Kurtzweil PC88mx keyboard,
Roland IV-2080 synth, Korg Wavestation A/D, Roland R-8M percussion module,
Lexicon 300 digital reverb.
2-HOS-11406
---
Share this Product
---
More from this collection