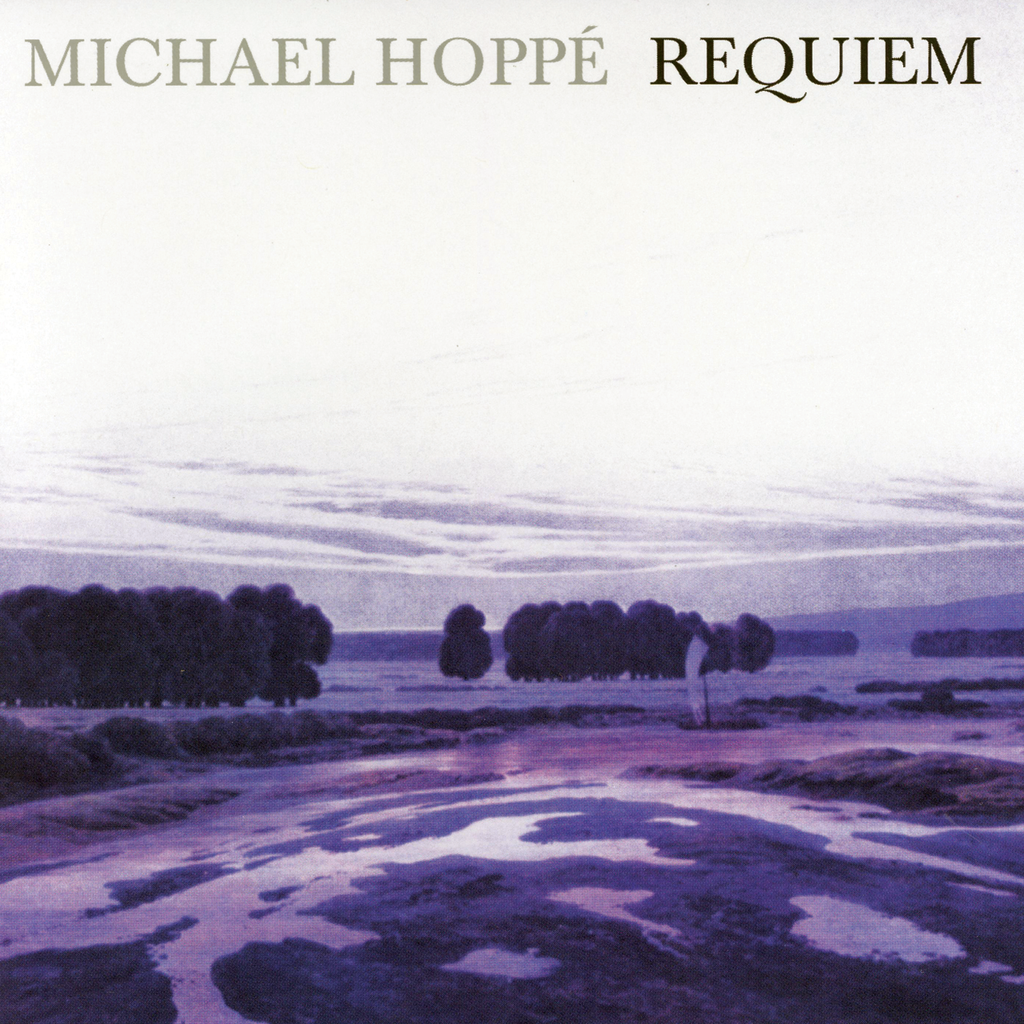 Hearts of Space Records
Michael Hoppé - Requiem
All MP3 Downloads encoded at 320 kbps unless otherwise specified.
GRAMMY® Award nominated composer Michael Hoppé gives us Requiem.
A GRAMMY® Award nominated composer of exceptional melodic talents, Michael Hoppe has an extensive background in both pop and classical music; styles his various record labels and compositions reflect. His music has been heard internationally and on numerous programs ranging from HBO's "The Sopranos" to the Oprah Winfrey Show. Hoppe's music has also been extensively used by such renowned authors as Julia Cameron ("The Artist's Way"), Sarah Breathnach ("Simple Abundance") and Robert Cooper ("The Emotional Intelligence") in their writings and workshops. Hoppe has scored feature films including "Misunderstood" (starring Gene Hackman) and the multi-award winning short "Eyes of the Wind" which reached the Oscar nomination short list. His recordings were also selected as the official music for The Palm Springs International Film Festival and The Santa Barbara International Film Festival, as well as heard in the award winning TV spot for the ALS Association and the National Breast Cancer Awareness campaign PSA. Hoppe's songs have been recorded by a variety of singers and instrumentalists including Vangelis, Tim Wheater, Martin Tillmann, Zamfir, Frank Mills, Eliza Gilkyson, Cecilia, Louise Di Tullio, Lou Anne Neill, Eugene Fodor, Lily Haydn, Heidi Fielding, Alyssa Parks and others. His endeavors in the music industry have brought him several gold and platinum records and the album "The Yearning" won "CD OF THE YEAR". Afterglow was voted as Best New Age Album at the Indie 2000 Convention (AFIM Awards) and "The Lover" won the Visionary Award. On his latest GRAMMY Award nominated CD "SOLACE", which sold over 90,000 copies worldwide, Hoppe recorded several works for orchestra with the Prague Symphony with technology utilizing the Internet. Hoppe recently completed the album "How Do I Love Thee?" with the celebrated actor Michael York.

"Ever since I can remember, I have loved the musical setting of the Requiem...wings for the passage of the soul.

Mozart's glorious REQUIEM has always transported me and led to my discovering other masterpieces in the genre, such as Verdi's dramatic work, and Faure's tranquil gem. Whether Brahms or John Rutter, Berlioz or Lloyd Webber, composers have always adapted the text and I am no exception.

I wanted REQUIEM to embrace intimacy, peace and serenity, and although it is not a complete setting of the MISSA PRO DEFUNCTIS as stated in the Catholic liturgy, I have used the Latin text I felt represented these characteristics.

After my last album SOLACE, which includes PIE JESU and LACHRIMOSA, it seemed a natural next step to write and record REQUIEM.

It is my hope the listener will enjoy the exquisite artistry of the soprano Heidi Fielding and tenor Dwain Briggs heard on this work.

May their beautiful voices transport you to that deep tranquil place where the sublime is present and peace embraced.

'Living one life while lamenting the loss of another.'"
- Michael Hoppé
2-HOS-11418
---
Share this Product
---
More from this collection