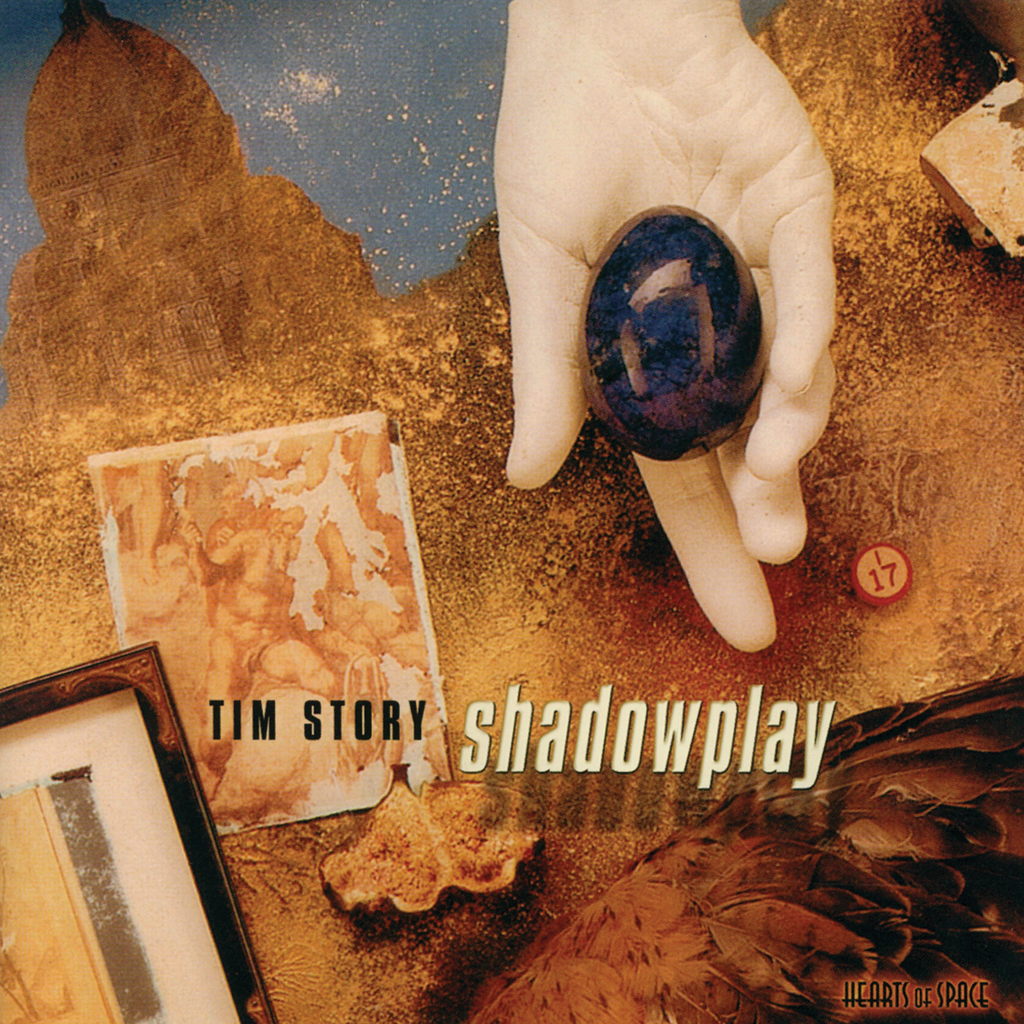 Hearts of Space Records
Tim Story - Shadowplay
All MP3 Downloads encoded at 320 kbps unless otherwise specified.
"Tim Story's Shadowplay is a very mature and sophisticated opus, building on two decades of research and development."
-Tom Schulte (All Music Guide)
"Tim Story is one of those artists who exists in a natural state of repose, whose music is born from a point that is deep and still, gaining resonance and contour as it rises from the bottom of the well. Story has defined ambient chamber music since the early '80s, and Shadowplay continues down that path with music that hovers at the borders of darkness and joy. Story extends his keyboard-based palette with oboe and cello, giving his compositions an even warmer hue. What sets him apart from the likes of Kevin Kendle and Michael Hoppé is Story's resistance toward neoclassical nostalgia. With Story, there's always a sense that something ominous could be lurking around the corner, like a shark hanging at the edge of an intoxicating coral reef. That element of foreboding is particularly apparent on "Intemperate," as Dieter Moebius from the quirky German band Cluster adds subtle abstracted electronics. Like most Story albums, Shadowplay is as haunting as that first moment when one awakens from a dream--and just as elusive."
- John Diliberto
Credits
recorded and mixed by TIM STORY at seventh chance studio,
*maumee, ohio and zeta recording, holland, ohio
piano technician RICHARD DOERFLER, R.P.T.
all compositions © 2000 TIM STORY
published by SEVENTH CHANCE MUSIC (BMI)
produced by TIM STORY
mastered by BOB OLHSSON and STEPHEN HILL
at hearts of space, sausalito, california
2-HOS-11403
---
Share this Product
---
More from this collection