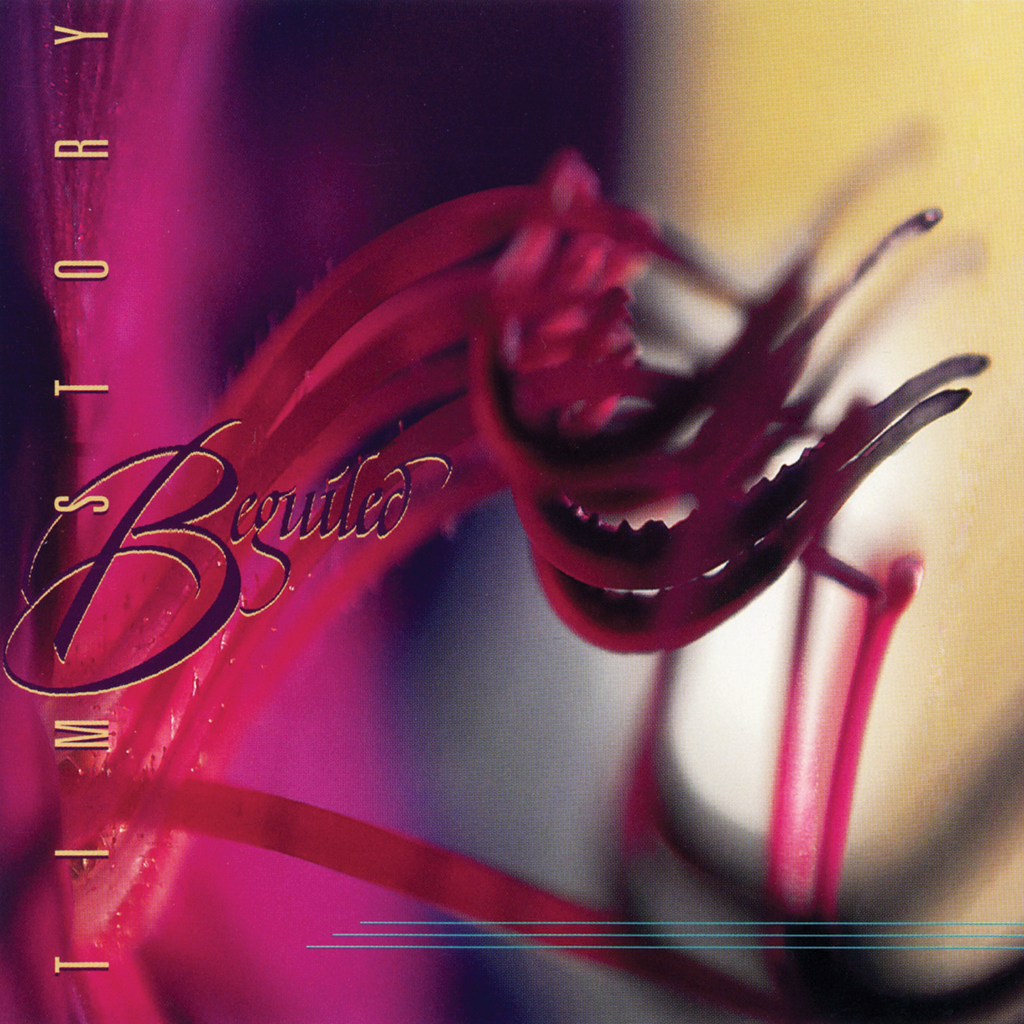 Hearts of Space Records
Tim Story - Beguiled
All MP3 Downloads encoded at 320 kbps unless otherwise specified.
The album that landed on the Billboard New Age charts and is referred to by many as Tim Story's best.
"Despite its simplicity, this music is not often easy. Nor is its emotional impact, though powerful, usually cheerful or happy. At its best such music resonates with a simple truth, and is as sublime and complex, as inextricable from life, as delight or sorrow."
-Tim Story
'Beguile' is a unique verb with two almost completely contradictory meanings. The original, almost archaic: to mislead by guile or deceit; more commonly, to charm or delight; to lure; to pass time pleasantly. TIM STORY's gently epic soundscapes and brief, intimate, deeply felt modern chamber pieces yield up this kind of richly equivocal meaning.
Story's musical evolution has always plied a steady course. Beguiled, his 6th album in a resolutely consistent recording career spanning over ten years, is the finest realization yet of the musical concerns that have motivated him from the beginning.

Ponder his titles for a moment and it becomes clear. Story is heir to the tradition of ironic miniaturists most famously embodied by French composer Erik Satie. (Harold Budd is a modern example.) Consciously antidramatic, these artists shunned the grandiose formalities and weighty thematics of the German symphonic establishment in favor of complex, highly structured melodic music for solo instruments and small ensembles.

In their use of modest forces they aligned themselves with the chamber music tradition, but here also they departed from the norm; instead of somber introspection they explored the emotional poetics of ambiguity, irreverence, and irony, with fresh, unusual harmonies and subtle, disarming melodies. In this music, what appears simple on first hearing mysteriously expands, enfolds, and ultimately beguiles with time and repetition.

Like his precursors, Story works primarily with vernacular instruments of the day - piano, guitar, and the endlessly malleable timbres of electronic keyboards. Like a good modernist, he sets his delicate dramas in an expanded reverberant soundscape. But his mysterious presence, unqualified emotionality, and taste for the 'sublime' mark him as a romantic for the digital era.


Credits
COMPOSED AND PRODUCED BY TIM STORY
SYNTHESIZERS, SAMPLING INSTRUMENTS, ELECTRIC
GUITAR, ALL SOUNDS AND TREATMENTS TIM STORY
CELLO MARTHA REIKOW
2-HOS-11027
---
Share this Product
---
More from this collection