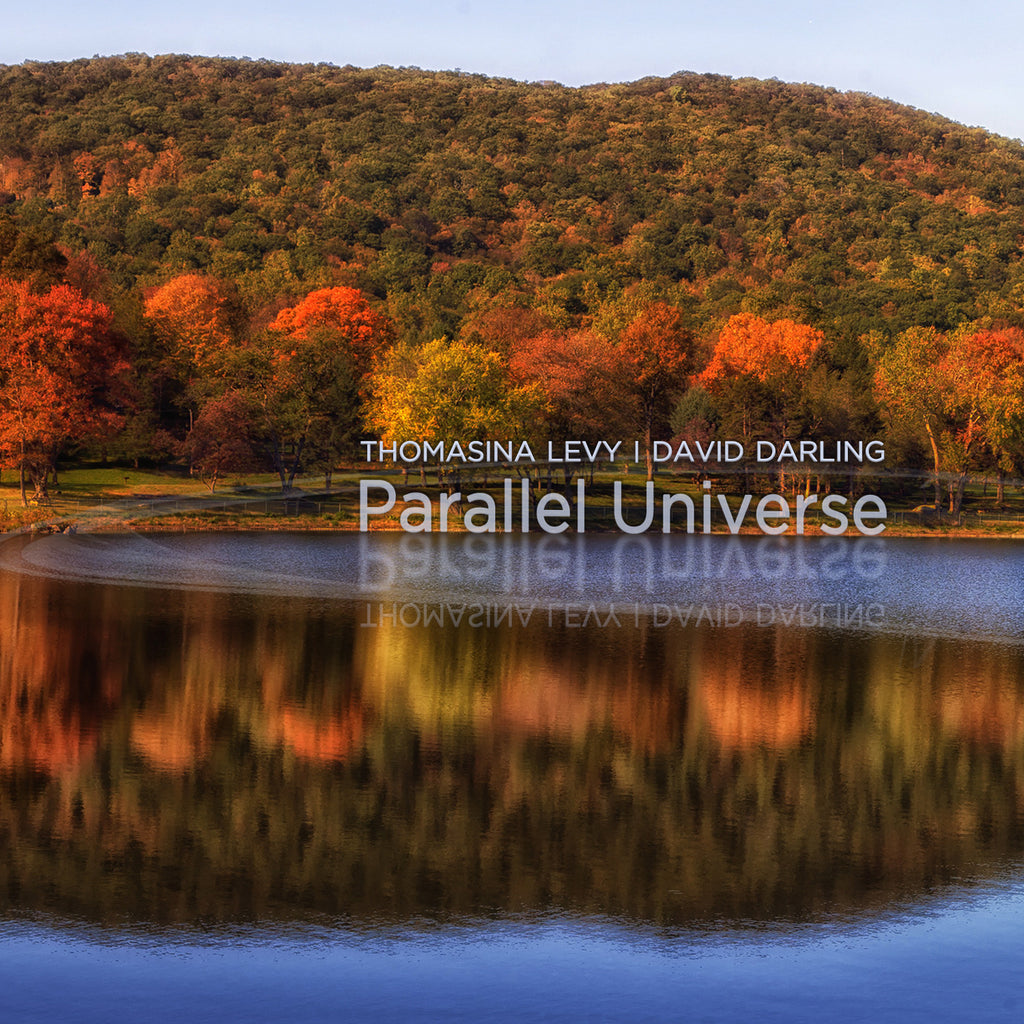 Hearts of Space Records
Thomasina Levy & David Darling - Parallel Universe
All MP3 Downloads encoded at 320 kbps unless otherwise specified.
Parallel Universe is an eclectic collection of instrumental pieces created by award-winning musicians Thomasina Levy and David Darling. Spanning across genres - New Age to Celtic to Folk to Native American to Classical - in order to create and elicit deep responses from its listening audience, the album features cello, both mountain and hammer dulcimer, hang drum, Native American flute (performed by the late Joseph Firecrow), steel pedal, flute, percussion, electric bass and piano.



GRAMMY Award Winner David Darling is a maverick cellist whose evocative, breakthrough compositions have earned him respect from experimental and jazz musicians across the globe.

Honored as the 2005-06 Connecticut State Troubadour and 2011 NAMA Award Winner for Best Song/Single of the Year, Thomasina Levy's performances weave together the best of traditional and contemporary folk music. Described as a charismatic performer, she touches audiences with a simplicity, humanity, and strength drawn from the deep roots of the folk tradition.


Credits
1. Crossing to Inisheer
Composed by Thomasina Levy
Thomasina Levy | Hammer Dulcimer
David Darling | Cello
Sarah Swersey | Flute
Dave Anderson | Bass
Ken Lovelett | Percussion
-Mickey Houlihan | Wave Sound

2. Slipstream Reverie
Composed by Thomasina Levy
Thomasina Levy | Hang Drum
David Darling | Cello
Ken Lovelett | Percussion

3. Parallel Universe
Composed by Thomasina Levy
Thomasina Levy | Mountain Dulcimer
David Darling | Cello
Sarah Swersey | Flute
Gordon Titcomb | Pedal Steel
Ken Lovelett | Percussion
Dave Anderson | Bass

4. O My Soul
Composed by Thomasina Levy
Thomasina Levy | Hang Drum
David Darling | Cello, Bells

Joe Grieco | Piano
5. Butternut Brook
Composed by Thomasina Levy
Thomasina Levy | Hammer Dulcimer
David Darling | Cello
Joe Grieco | Piano
Sarah Swersey | Flute

6. Our Love Is / Down the River I Go
Composed by Thomasina Levy / Traditional
Thomasina Levy | Mountain Dulcimer
David Darling | Cello, Bells
Gordon Titcomb | Pedal Steel, Mandolin
Ken Lovelett | Percussion
Dave Anderson | Bass

7. Walk in Beauty
Traditional, Native American
Thomasina Levy | Hammer Dulcimer
David Darling | Cello
Joseph Firecrow | Native American Flute
Ken Lovelett | Percussion

8. The Fairy Hills (Si Bheag, Si Mhor)
Composed by Turlough O'Carolan
Thomasina Levy | Mountain Dulcimer
David Darling | Cello
Sarah Swersey | Flute
Julie Cook | Piano V. 1
Joe Grieco | All Other Piano
Dave Anderson I Bass

9. Burren Dreams
Composed by Thomasina Levy
Thomasina Levy | Mountain and Hammer Dulcimers
David Darling | Cello
Dave Anderson | Bass
Tom White | Guitar, Fiddle, Tin Whistle, Mandolin,
Wooden Spoons, Bouzouki

10. Ode to Joy
Composed by Ludwig van Beethoven
Thomasina Levy | Mountain Dulcimer
David Darling | Cello
Sarah Swersey | Flute
Ken Lovelett | Percussion
Dave Anderson | Bass
2-HOS-11432
---
Share this Product
---
More from this collection