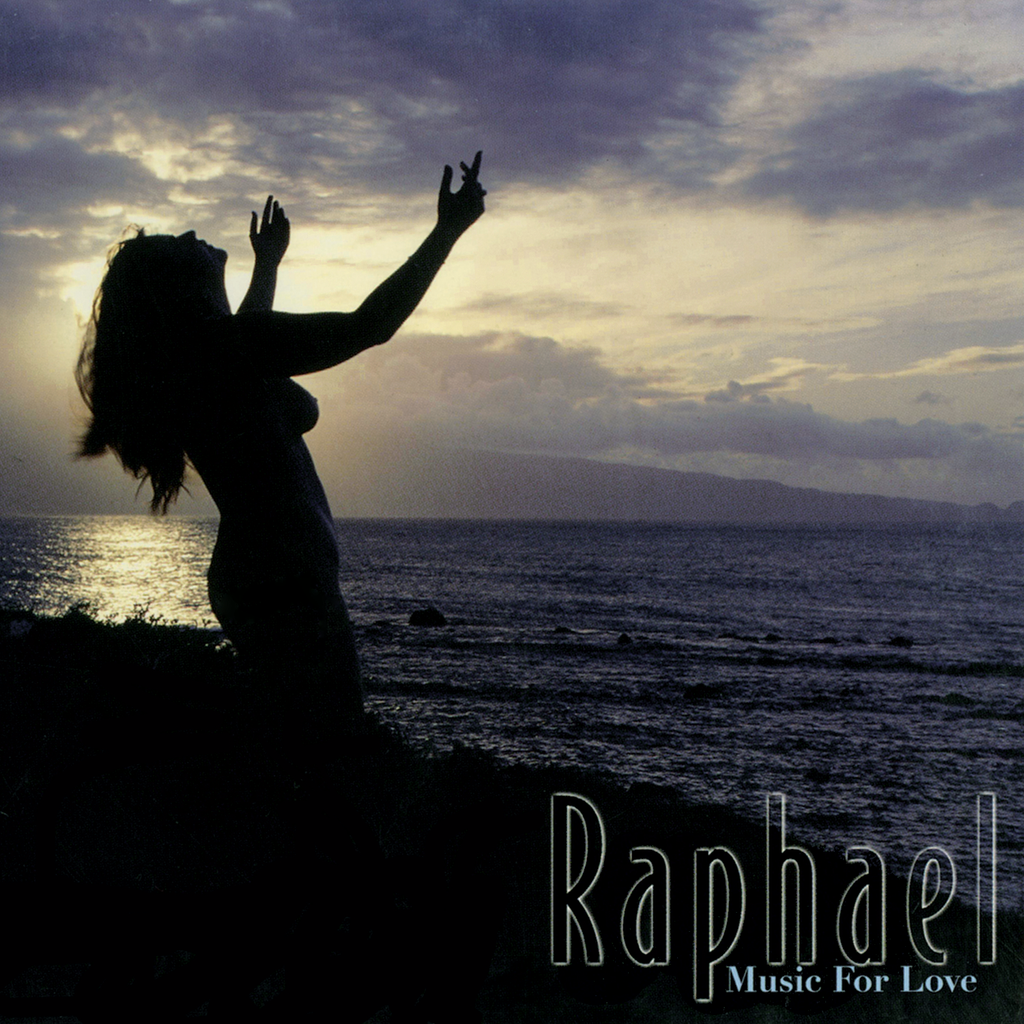 Hearts of Space Records
Raphael - Music For Love
All MP3 Downloads encoded at 320 kbps unless otherwise specified.
Gathered from some of Raphael's most popular albums including Intimacy and Music to Disappear In II, Music for Love is an emotional tour de force, a work of beauty and a labor of love in the purest sense.
Sensual love is a bridge between the physical and the spiritual worlds, a powerful experience and full of ecstasy. This album is a journey into the totality of love from the deepest passion to the highest heavenly communion. Music for Love is a collection of songs celebrating the realm of love.
2-HOS-11420
Credits
Raphael - Synths, Piano and Percussion
1 Initiation
Bruce Bec Var - shakti harp and guitar, Charlene Ide' - flute,
Kim Atkinson - percussion, lan Dogole - udu
Angels of the Deep (Valley Entertainment)
2 The Healing Dance composed by Sophia
Terri Sternberg - violin, Peter Velasquez - congas
Music to Disappear In 2 (Valley Entertainment)
3 Liberation
Charleen |de ' - flute, Daniel Paul - Tabla Tarong
Like an Endless River (Kahua Records)
4 Laxshmi composed by Sophia
Sophia - vocals, Terri Sternberg - violin, Laxmi Tewari - Tablas,
Stephen Coughlin- flute, Peter Valesquez-congas
Music to Disappear In 2 (Valley Entertainment)
5 Surrender
Karen Gottlieb - harp, Stephen Coughlin - flute, Janet Ketchum - flute
Music to Disappear In 2 (Valley Entertainment)
6 Divine Passion
Charleen Ide' - flute, Daniel Paul - Tabla Tarong
Like an Endless River (Kahua Records)
7 Purification
Raphael - synths
Angels of the Deep (Valley Entertainment)
8 Gnossienne No.3
Raphael - piano
Angels of the Deep (Valley Entertainment)
9 From Deep Within
Terri Sternberg - violin, Janet Kelchum - flute, Karen Gottlieb - harp
Like an Endless River (Kahua Records)
10 Rapture composed by Gabrielle Faure"
Raphael - piano and synths
Intimacy (Valley Entertainment) 
---
Share this Product
---
More from this collection