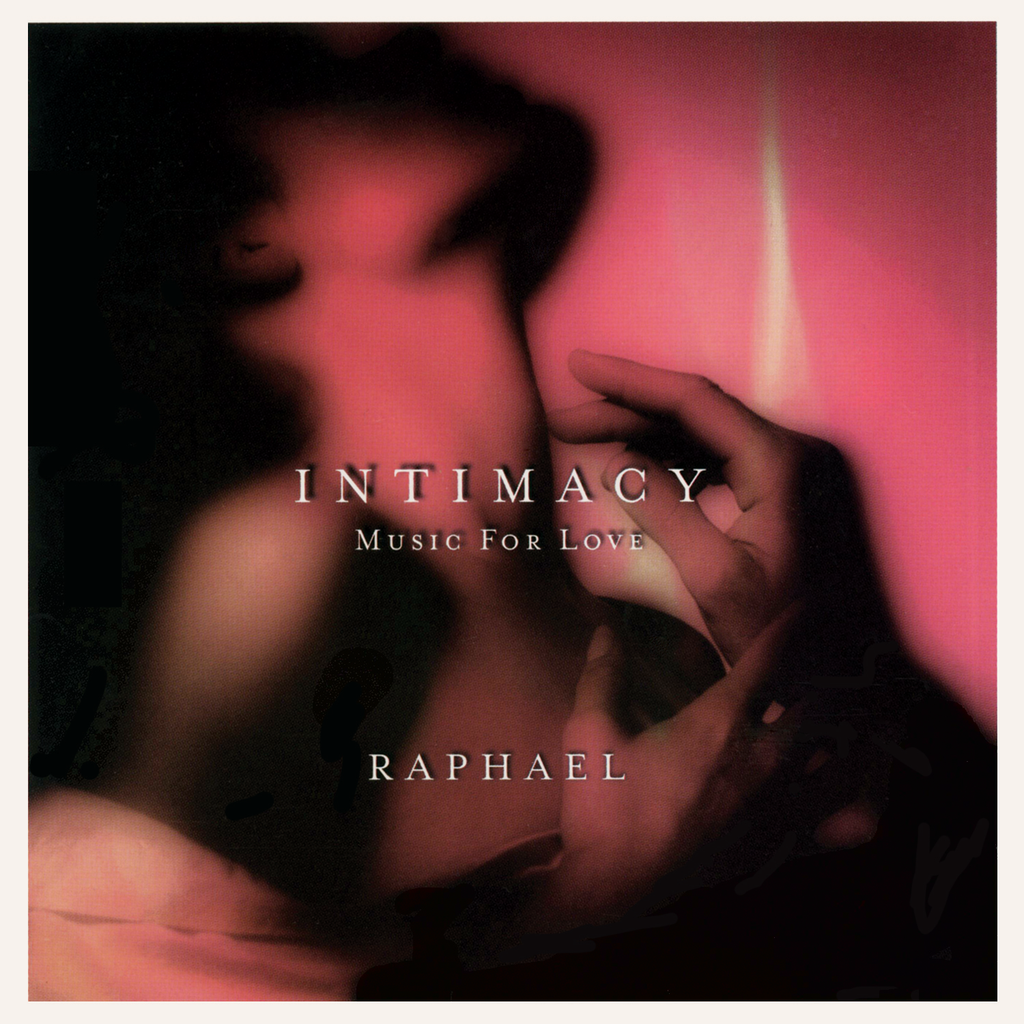 Hearts of Space Records
Raphael - Intimacy: Music for Love
All MP3 Downloads encoded at 320 kbps unless otherwise specified.
Seven virtuoso orchestrations for grand piano and strings express the ecstasies and the mysteries only lovers know. An emotional tour de force in the tradition of his best-selling Music to Disappear In series. RAPHAEL's Intimacy is a work of haunting beauty, and a labor of love in the purest sense: On the eight lush piano-centric journeys herein he explores the worlds which emerge when two people shed their egos and build a bridge between their souls. Full of passion, mystery and romanticism, Intimacy ably expresses in melody the things that all true lovers know, and which words can never adequately convey.
It is difficult to describe anything as intangible as an emotion. Yet it is no mystery that the greatest of emotions, love for another person, has inspired more words than all the material riches in the world combined. This is because, on some level we know that love is our reason for being and that when we love, we step outside the finite confines of the human condition and glimpse something eternal. But when true soulmates encounter each other, an even greater love unfolds; a love that was written in the stars before the world began.

It is to this love between soulmates that Raphael turns his attention on his fourth Hearts of Space release, Intimacy: Music for Love.

Rooted in Neo-Romanticism, brimming with fiery passion, Intimacy is a tour de force of emotionally evocative musical expression.

More than on any prior release, the piano is front and center on each track, allowing a full appreciation of Raphael's prodigious keyboard technique. When other instruments are present, the arrangements are spare and complementary, included to add depth here and there, or to complete a dramatic flourish.

The seven pieces that make up Intimacy cover a huge segment of the dynamic range, from the contemplative "Going Deeper" to the crashing crescendos of "Forgiveness."

Raphael also revisits Faure with an achingly gorgeous rendering of "Rapture" (Faure's "In Paradisium" was given the Raphael treatment on Music to Disappear In). There may never have been an artist whose music was as hard to categorize as Raphael's. But it has never mattered less: Intimacy transcends the need for categorization by speaking the universal language of love.
2-HOS-11075
 Credits
Performed by Raphael on the Mason & Hamlin BB grand piano, Korg Or
Roland JV800, D50 and W30 synthesizers
Produced by Raphael
Recorded at The Banquet Sound Studios, Santa Rosa, California and the Kahua Hawaiian Institute, Maui, Hawaii
Mixed by Raphael and Warren Dennis Kahn at The Banquet Sound Studios
Mastered by Bob Olhsson and Stephen Hill at Hearts of Space Studio, Sausalito, California
All music composed by Raphael except Rapture (by Raphael, after Fauré) and First Kiss (by Raphael, after Uccalini)
---
Share this Product
---
More from this collection