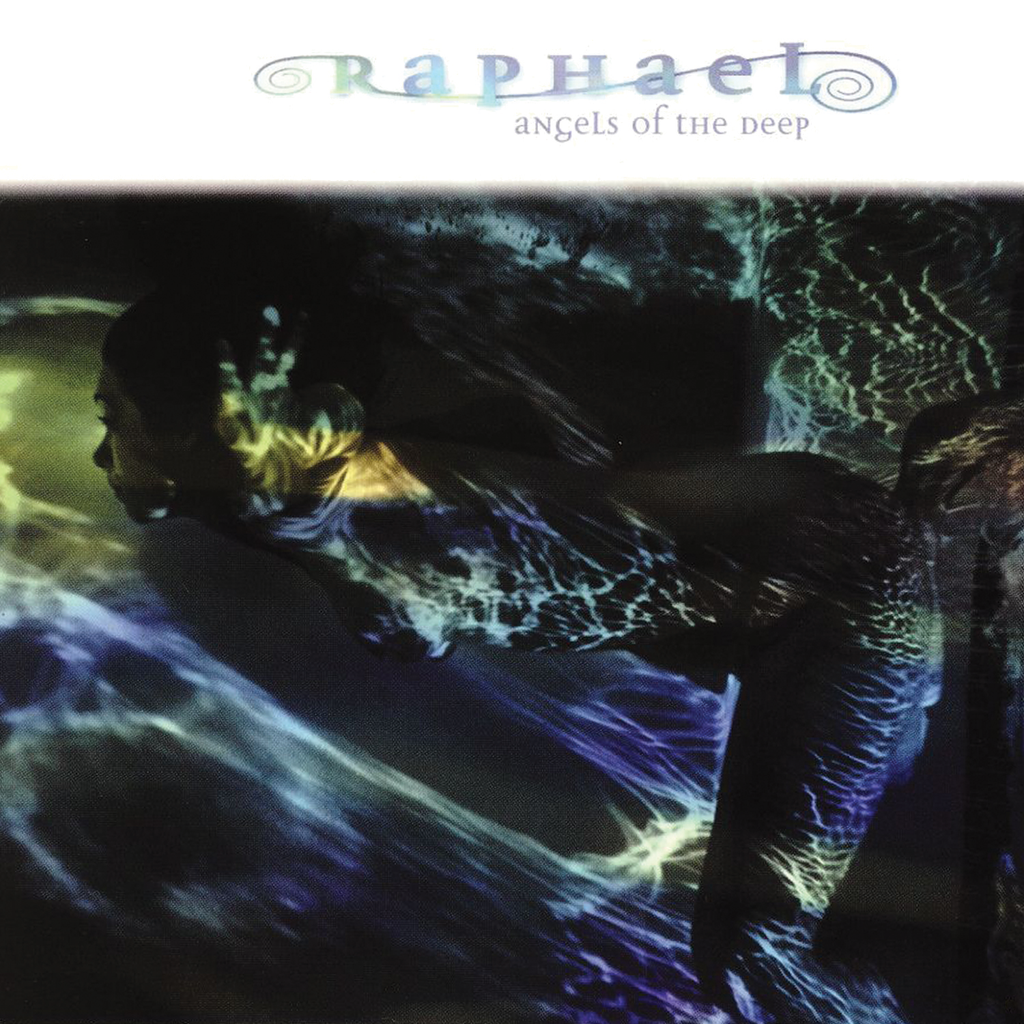 Hearts of Space Records
Raphael - Angels of the Deep
All MP3 Downloads encoded at 320 kbps unless otherwise specified.
Raphael's third release on Hearts of Space Records.
With Angels of the Deep, Raphael has created his own sonic mythology in which the natural merges with the supernatural. In these dark waters, dreams and archetypes rise up to nourish those who yearn for inspiration in the search for creative renewal. After thirty years of composing, performing, and inspiring other people with his lush, transcendental romantic style, the Maui-based musician Raphael faced an artistic crisis. His previous releases, Music to Disappear In and Music to Disappear In II had become bestselling classics in the new age/contemporary genre.
"My harmonies were getting stuck," he recalls. With only twelve notes in an octave, I was beginning to wonder if I hadn't already worn them out." The breakthrough came in a dream: swimming with a magnificent whale, he told the creature his fears of losing his muse. "That's ridiculous," said the whale. "The possibilites of music are endless. You can never reach the end. It's like trying to calculate the last decimal of pi. It just goes on forever."

On Angels of the Deep, real whales provide the impetus for Raphael's musical re-birth. The first two selections, "Angels of the Deep" and "Communion," constitute a two-part concerto for whales and synthesizers, and take a quantum leap in the use of natural ambient sounds in a musical context. Not content to merely add a few whale sounds as atmospheric background, Raphael actually derived his unusual twists of phrase from their amazingly soulful cries. Bending his synthesized sounds, the composer glides with the sinuous tones of his aquatic colleagues as his own luxurious melodies rise and fall in waves of emotion. The level of ecstasy escalates as Raphael's themes swirl through a vast sea of liquid harmonies and swim circles aorund the songs of the whales. Soon the illusion of swimming becomes synonymous with flying as the music soars with an intensity of feeling unmatched by his previous recordings.

These opening pieces climax and recede, yet echo throughout the rest of the album. "Prayer" floats gently toward the Pacific Rim with the childlike sweetness of an Indonesian lullaby, then transforms into a passionate ballad for piano. Feeling of reverence and thankfulness culminate in rhapsodic flourishes that blur the boundaries between romantic devotion and love of the divine. Other selections celebrate sensuous flute melodies, earthy dance grooves, and exotic modal melodies suspended in mystical drones that flow once again toward the unknown reaches of human experience. At the end, Raphael performs a meditative version of Erik Satie's oriental-inspired "Gnossienne No. 3" that adds new insight to the early 20th-century composer's gift for conveying the quiet intensity of life's undercurrents.

Ultimately, Raphael's vision of creative renewal is potent enough to reach beyond personal experience and move listeners who also crave more meaning -- and magic -- in life. This composer's angels may have fins instead of wings, but their songs, too, are otherworldly and their power to inspire as formidable as any muse or guardian spirit.
2-HOS-11047
Credits
Musicians:
Raphael - synthesizers
Bruce Bec Var - shakti harp and guitar
Charlene Idé - flute
Kim Atkinson - congas on "Initiation"
Ian Dogole - udu on "Initiation"
Produced by Warren Dennis Kahn and Raphael
Mixed by Warren Dennis Kahn at The Banquet Sound Studios, Santa Rosa, California.
Mastered by Bob Olhsson and Stephen Hill at Hearts of Space Studio, San Francisco,
with WAVES SP software and THIEL monitors.
Whale Sounds courtesy of Dr. Payne and the Wildlife Conservation Sociely
"This music was deeply inspired by my beloved Kutira Décosterd.
She has opened me to dimensions of music I've never dreamt of." --Raphael
All music composed by Raphael
except "Remembrance," composed by Raphael and Sherri Michaels,
and "Prayer" composed by Raphael and Pinchi Pete Velasquez.
© 1995 Raphael Sharpe Productions/BMI, administered by Liminal Music/BMI. "Gnossienne No.3" by Erik Satie. 
---
Share this Product
---
More from this collection