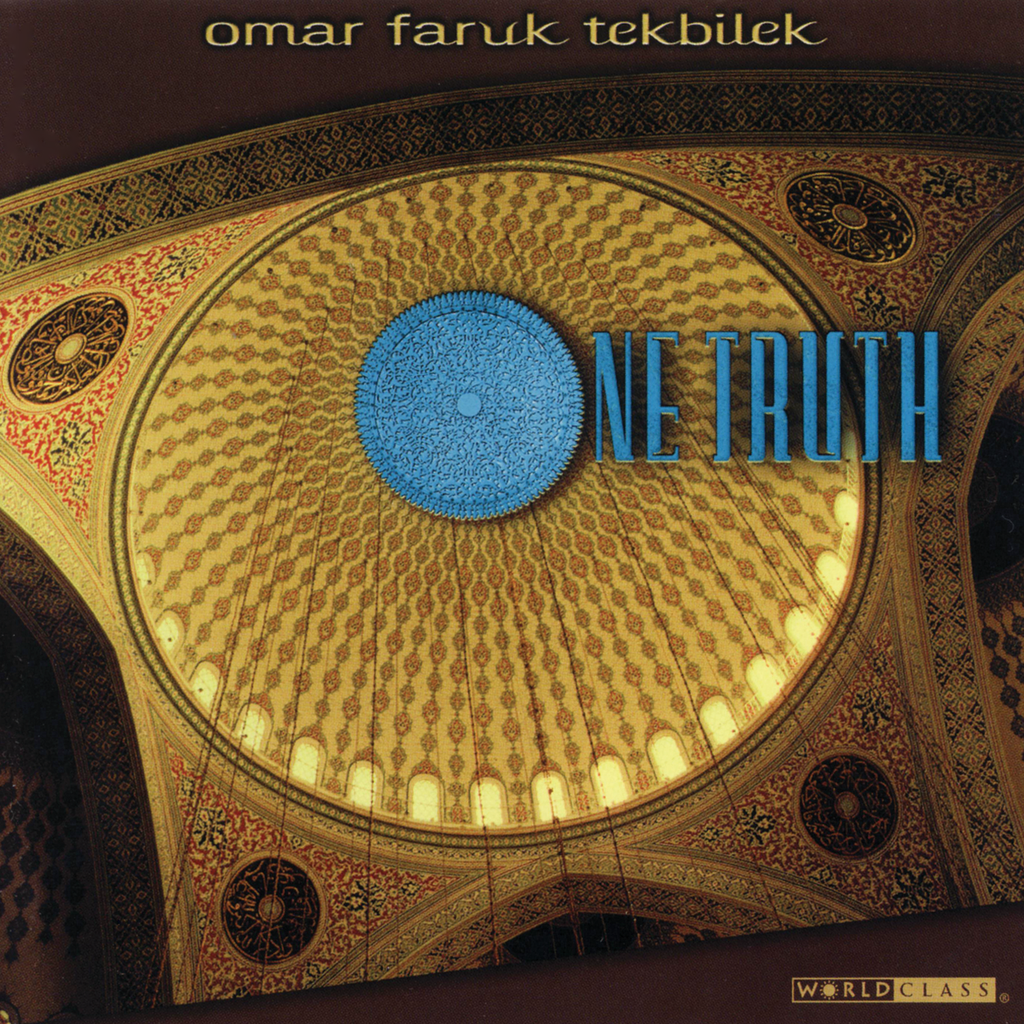 Hearts of Space Records
Omar Faruk Tekbilek - One Truth
All MP3 Downloads encoded at 320 kbps unless otherwise specified.
Turkish virtuoso Omar Faruk Tekbilek opens a window into the divine passion and poetry of Sufism, the mystical sect of Islam.
Burning performances on Middle Eastern instruments, intricate rhythms and intense devotional songs of slowly unfolding magnificence create an ideal world where old and new cultures commingle and time is suspended in the One Truth of music.

Credits
Produced by Yuval Ron

All tracks arranged by : Omar Faruk Tekbilek and Yuval Ron
Digital editing : Tan Nickus
Tracked at Crafty Productions by Randy Crafton
All tracks mixed by Mon Agranat except Red Skies and Manhem
mixed by Peter R. Kelsey
Addistant to Yuval Ron : Catherine Kelsey
Mastered by : Bob Olhsson and Stephen Hill at Hearts of Space, Sausalito, California
Art Direction : Stephen Hill
Design : Jeremy Hulette
Cover photograph : Kocatepe Mosque, Ankara (Chris Miller/Corbis)
Inlay outside : Mudlim at prayer inside the Blue Mosque, Istanbul (Craig Lovell/Corbid)
Inlay inside : Blue Mosque, Istanbul (Brian McGilloway/Holmes-Jones-Mauzy/Sausalito)
Artist photograph : Kvon

Azam Ali appears courtesy of Narada Record
 2-HOS-11309
---
Share this Product
---
More from this collection