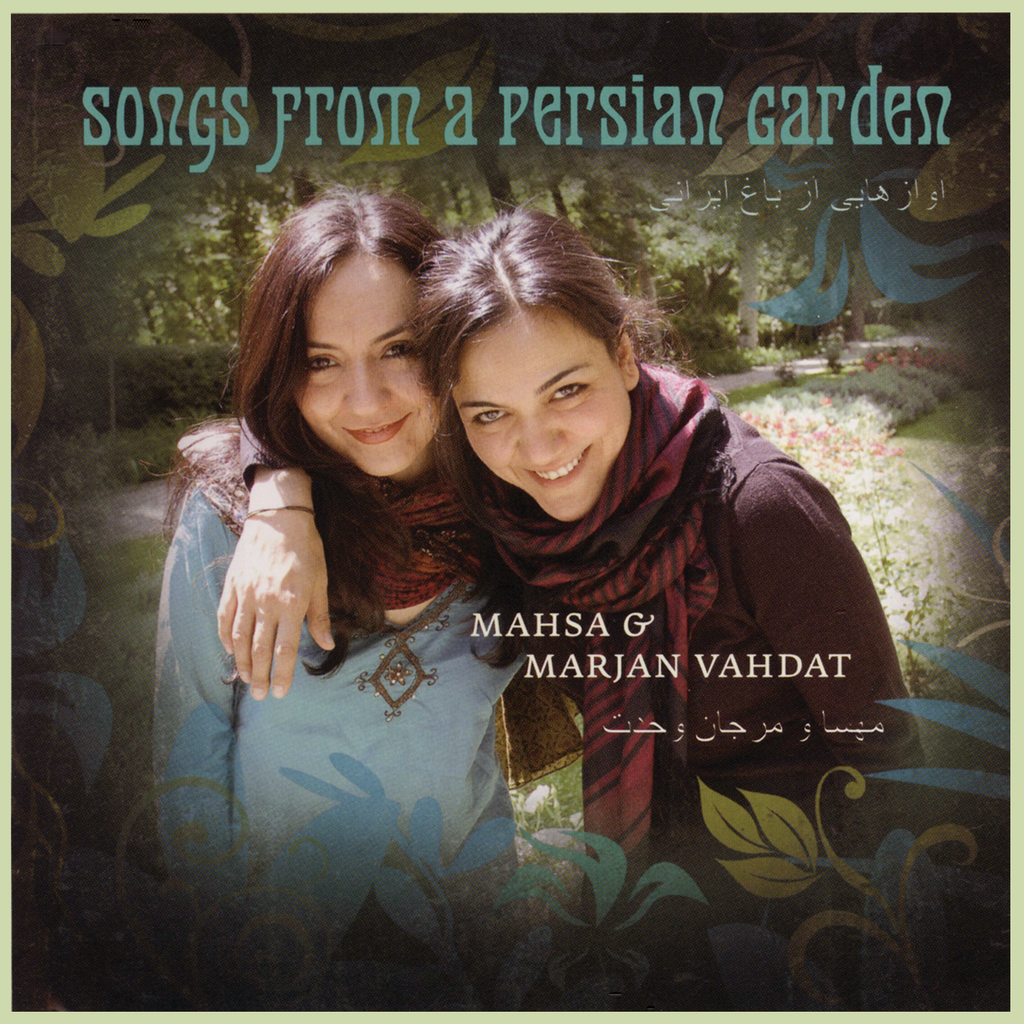 Valley Entertainment
Mahsa & Marjan Vahdat - Songs From a Persian Garden
All MP3 Downloads encoded at 320 kbps unless otherwise specified.
Mahsa and Marjan Vahdat featuring Melissa Etheridge on Bob Dylan's "I Shall Be Released"
On May 22, 2007 a remarkable concert was held in a Persian garden in Tehran. With the help of both the Italian and Norwegian Embassies, two Iranian sisters, Mahsa and Marjan Vahdat performed without veils and bravely chose to use their music as a weapon against the oppression of women in their country.

This concert was recorded and released by Norwegian label, Kirkelig Kulturverksted (KKV), late last year.

SONGS FROM A PERSIAN GARDEN was produced by Erik Hillestad who also put together the critically acclaimed Lullabies from the Axis of Evil.
"If we want to understand what treasures we may find in the fantastic country of Iran, we should listen to the magic and the power given to its music and poetry. The fact that women in this huge country of 70 million people will never stop singing wherever they can and because of the intolerant doctrines and laws, Iranian officials contribute to making their singing one of the most powerful weapons to fight all kinds of reduction of the human rights in their country."
- Erik Hillestad

Mahsa and Marjan were introduced to the American public on Lullabies... with "Sad Sol", a duet with English diva, Sarah Jane Morris and a traditional Iranian Lullaby, "Lalala Gohle Laleh". Mahsa was also interviewed by numerous US publications including The Washington Post regarding Lullabies From The Axis of Evil.

"Songs From a Persian Garden promises to delight its Western audience with its poetic charm, lavish instrumentation and exquisite traditional vocals."
- The Whole Music Experience 
2-VLT-15217
---
Share this Product
---
More from this collection