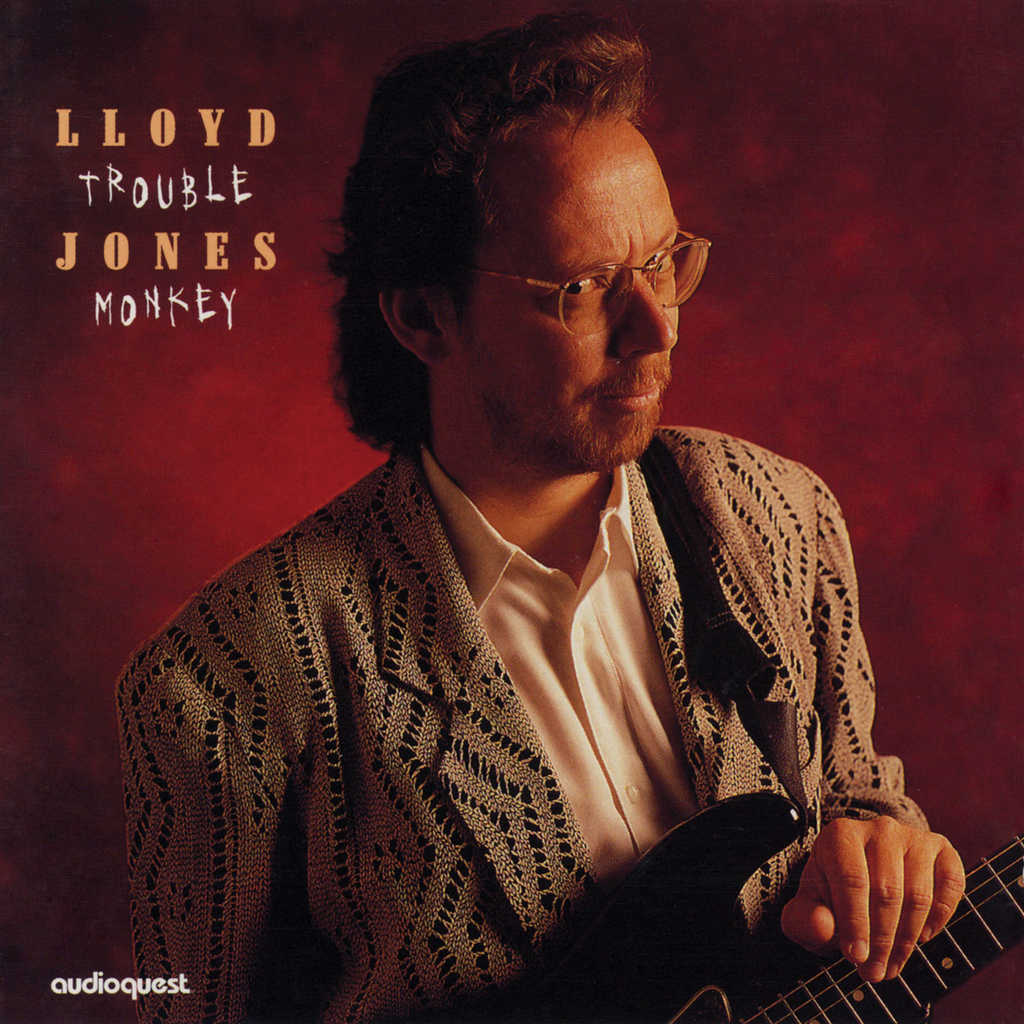 Sledgehammer Blues
Lloyd Jones - Trouble Monkey
All MP3 Downloads encoded at 320 kbps unless otherwise specified.
"Trouble Monkey is not only one of the finest and funkiest albums of 1995, it is one of the best albums of the 1990s. Its intelligent and soulful mix of original blues, funk and R&B is unlike any bluesy hybrid you're likely to hear."
- Blues Review

"It's just the best damn record I've heard in a long time."
- Robert Cray

Lloyd Jones has been steadily building a reputation in the Pacific Northwest as one of the most original performing, recording and song-writing talents on the modern day blues scene. He has won eleven Muddy Awards for "Best Contemporary Blues Band" and "Best R&B Band" from the Cascade Blues Association and counts Robert Cray and Bonnie Raitt among his biggest supporters.

Jones himself describes his sound as "storytelling with a Memphis groove, kind of swamp-a-fied. It's just good, honest stories and messing with the rhythm." Trouble Monkey serves notice that Lloyd Jones is ready for prime time!

Performers
Lloyd Jones, guitar, vocals
Warren Rand, alto saxophone
Bob (Housewine) Roden, tenor saxophone
Rudy Draco, tenor saxophone, baritone saxophone
Steve Cannon, trumpet
Glenn Holstrom, keyboards
Victor Little, bass
Reinhardt Melz, drums
Bobby Torres, percussion

Recording
Produced by Joe Harley and Lloyd James
Recorded at OceanWay Recording, Hollywood, CA - March 26 and 27, 1995
Engineers: Michael C. Ross, Richard Huredia
Recording: Custom modified Ampex ATR-100 2-track with Flux Magnetics Headstack
Microphones: AKG C-12, C-12A, 452; Neumann M-50, M-269, U-47 FET, U-87; Sony C-55p; Sennheiser 441
Cables: AudioQuest Diamond X3, Lapis X3 and Digital Pro
Tracklist
1. Secrets
2. No One Knows I'm Here
3. Aurora
4. Scriabin
5. Echoes
6. Filles De Kilimenjaro
7. Last Visit Home
8. ATM

2-AQM-1037
---
Share this Product
---
More from this collection