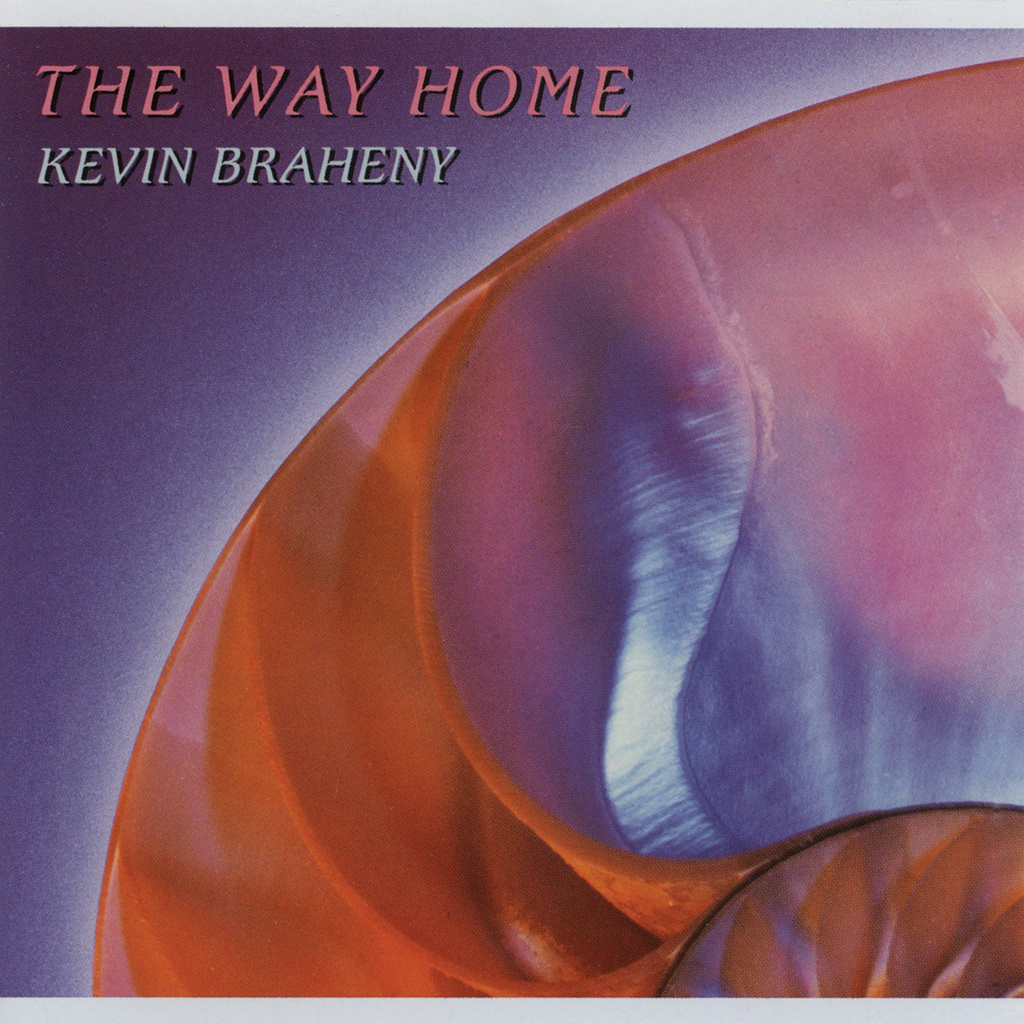 Hearts of Space Records
Kevin Braheny - The Way Home
All MP3 Downloads encoded at 320 kbps unless otherwise specified.
The Way Home is expressive, tender synthesizer music that communes with the deep human yearning for inner peace and contentment. Sonically sophisticated and emotionally refined, The Way Home breathes with profound serenity and heartfelt beauty.

"Perelandra," the companion piece, is inspired by C. S. Lewis's famous science fiction novel. This three-part composition for synthesizers and choral voices evokes the sensual, floating atmosphere of a lush, Venusian paradise.

Kevin Braheny has been active musically since the age of 4, when he began playing piano. Early compositions followed at age 7, and at 11 he took up woodwinds, which became the core sounds of his mature works. He had early ensemble experiences in classical music, jazz, big band, funk, and rock.

In 1971, Kevin discovered the new frontier of electronic music and moved to Los Angeles, where we worked with pioneer Moog synthesist Malcolm Cecil and modular synthesizer inventor Serge Tcherepnin. He built new prototypes for the latter's advanced analog synthesizers and in 1978 assembled "The Mighty Serge," an advanced modular analog system.

"I modified or built my own equipment to insure maximum sonic control and expressiveness," says Kevin. "I try to get inside sounds and work from the inside out. My compositions flow from a sensual experience of sound, but they're designed by my knowledge of form -- and my love, passion, actually, for beauty."

The particularly expressive instrument Kevin plays is the Steiner EWI (electronic wind instrument), which is controlled by the performer's breath and touch. It's an extremely sensitive instrument, immediately responsive to the slightest change in breath or pressure or position of the lips, fingers, or hands. An amateur picking it up is in for a number of surprises! While Kevin characteristically uses it to produce woodwind-like sounds, it also functions as an all-purpose controller, interfacing Kevin and his audience, with a limitless universe of sounds.

Like his instrument, Kevin himself is versatile of mood yet single-minded of intent to express emotion. His brand of new age music includes passion, emotional intensity, and the intent to bring the listener an enhanced experience of self and surroundings.

The Way Home was originally released under the title Perelandra.

"An expressive and forward-looking album, The Way Home set the tone for not only [Kevin] Braheny's career but for much of the new age/electronic music to come." 
- Heather Phares, All Music Guide
"For sheer beauty and music magic, The Way Home has no peer. Shimmering, floating electronics intertwine with ethereal tones of airy flute to result in a journey through the realm of celestial sound."
- Archie Patterson, Editor, Eurock Magazine
Tracklist
1. The Way Home  24:53
2. Perelandra  25:52
2-HOS-11001
---
Share this Product
---
More from this collection