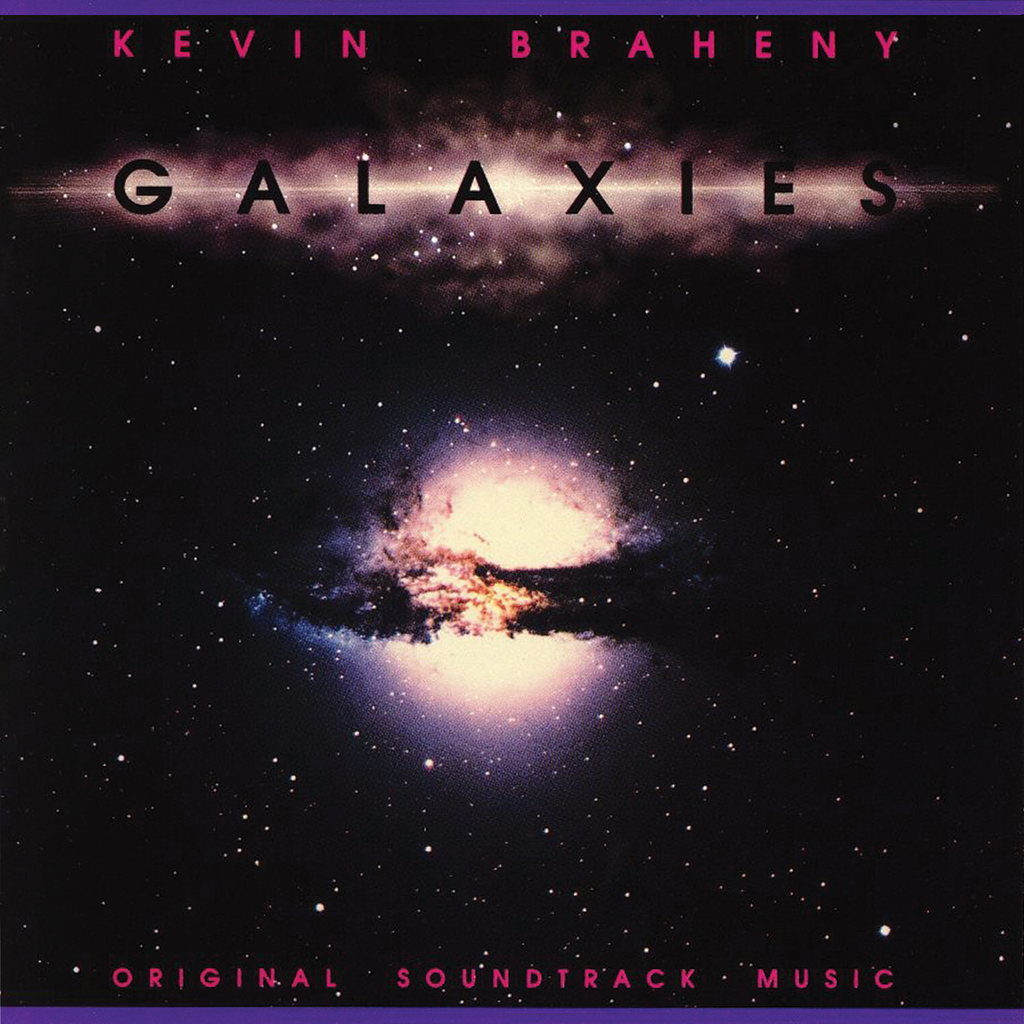 Hearts of Space Records
Kevin Braheny - Galaxies
All MP3 Downloads encoded at 320 kbps unless otherwise specified.
Galaxies, the original soundtrack to the internationally syndicated planetarium show by Kevin Braheny, which is syndicated by the Hansen Planetarium, the world's foremost distributor of planetarium programming, and is produced by Timothy Ferris, author of the best-selling book, Galaxies (Sierra Club Books).


The vistas of outer space, sonically evoked and evocative - vast, majestic, at once awesome and beckoning, otherworldly yet strangely familiar. Travel through musical starfields. Experience the Milky Way rising over the horizon of an alien world. Look back in time brought present by the ancient light of the eldest stars, eternal witnesses to all the happenings of time and space. And experience the emotions of the traveler. Exhilaration. Awe. Poignant nostalgia, both for home and for unimaginable vistas never to be seen again save in imagination. And a jazzy, joyful return at journey's end.
Tracklist
1. Galaxies Main Theme  
2. Starflight  
3. Ancient Stars 
4. Milky Way Rising
5. Galactic Sky
6. The Southern Cross
7. Starflight 2
8. The Pleaides
9. Starflight 3
10. Winds Proxima Centauri  
11. Intertgalactic Space  
12. Ice Forests Of Orion  
13. Lookback Time  
14. Going Home  
15. Starflight 4  
16. Down To Earth
Credits
All Music composed, performed and produced by Kevin Braheny.
© 1988 Heartcall Music/ BMI. Original tracks recorded at The Base, Granada
Hills, CA. Mixed at Crystal Studios, Hollywood. Digital transfer: Joe Tarantino,
Fantasy Studios, Berkeley.
2-HOS-11004
---
Share this Product
---
More from this collection