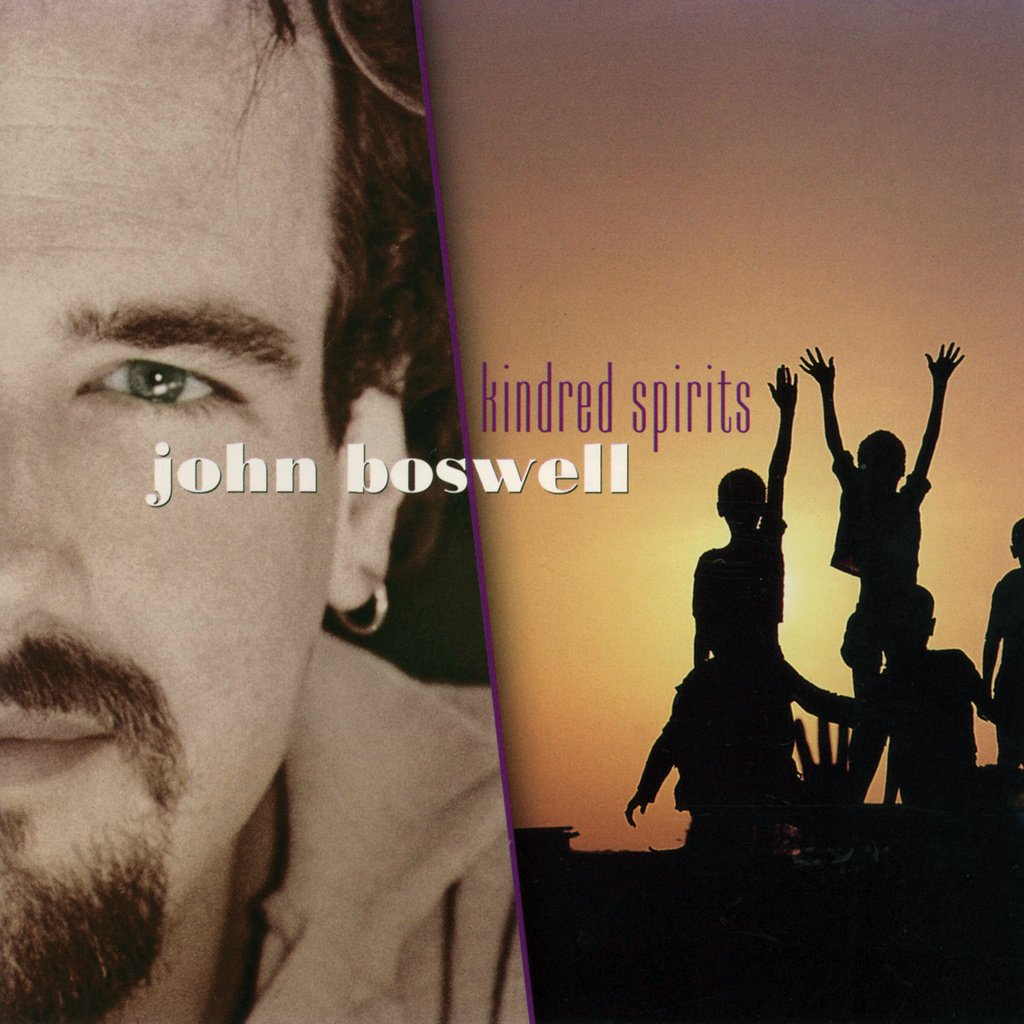 Hearts of Space Records
John Boswell - Kindred Spirits
All MP3 Downloads encoded at 320 kbps unless otherwise specified.
John Boswell's album inspired by the people of Manhattan.
When I began writing Kindred Spirits early in 1989 in Manhattan, I had only lived there a little over a year and had been sub-letting apartments all over town. I didn't have a piano at the time, so I would go to the Hebrew Arts School on Broadway and rent a tiny room with a grand piano. I would bring a tape recorder with me in case I got inspired while improvising. The rooms had little windows that looked out on the busy street below. I would stare out at all of the craziness on the streets and just be amazed that a city so small and with so many people could function as well as it did. Living in Manhattan made me realize how much we're all in this thing together. It also showed me how valuable friendship is; being on the roller coaster that is Manhattan was a lot more fun with friends on the ride with me. I had great fun recording Kindred Spirits. I hope you enjoy it as much as I enjoyed making it.
Anyway, this experience gave me the idea to record Kindred Spirits. I wanted to do a very intimate recording with a couple of friends. I decided to record in L.A. where my musician friends lived.

DAVE KOZ (soprano sax) had been a friend for about five years (we met at music school) and I had always wanted to do something with him. At the time, he was in the band for The Pat Sajak Show and was just starting to work on his first recording. I was thrilled that he had the time to work on mine.

I met M.B. GORDY III (percussion) in the early eighties when we both got hired to play for a very experimental theater piece that required a lot of improvisation on both our parts. It was a play about poets during the Russian Revloution; we were playing onstage in full Russian attire with boots up to our knees. The experience was very intense and we both bonded because of that.

PATRICK GANDY (producer) is a very talented composer/arranger/pianist that I met at the same music school. At the school we would write one arrangement a week with varying orchestrations (sometimes a few instruments, sometimes a 40 piece orchestra) and stay up the night before the due date copying our charts for the musicians to play the next day. We were roommates for about a year and spent a lot of our time listening to music into the wee hours.

So, I had the team I wanted to work with ... We recorded over a two day period at Ray Parker Jr.'s studio, Ameraycan, the same studio where he recorded "Ghostbusters."

"Night at the Beach" was a total improvisation for all three of us. I asked Koz to pick a key and asked M.B. to pick a tempo. We just did it and ended up with a structured piece. We all looked at each other as the final chord was struck and smiled.

"Plane Ride" was written halfway at JFK airport while I was waiting to board the plane that took me to L.A. and the other half was written somewhere over Ohio. That was the first time I've ever written without an instrument.

"James and the Giant Peach II" is the sequel to "James and the Giant Peach" on The Painter. It's based on the children's book by Roald Dahl (one of my favorites). The main theme from the first "James" can be heard at the beginning and end of "James II." "Rikki's Dream" was written for my niece. She was just a baby when I wrote it. Now she's a very cute and smart six-year-old. "Strength in Silence," "Solidarity" and "Cornwall Bridge" are all improvisations. I've always wanted to visit Russia and was never able to, so I wrote "Moscow" instead.
- John Boswell
2-HOS-11053
---
Share this Product
---
More from this collection