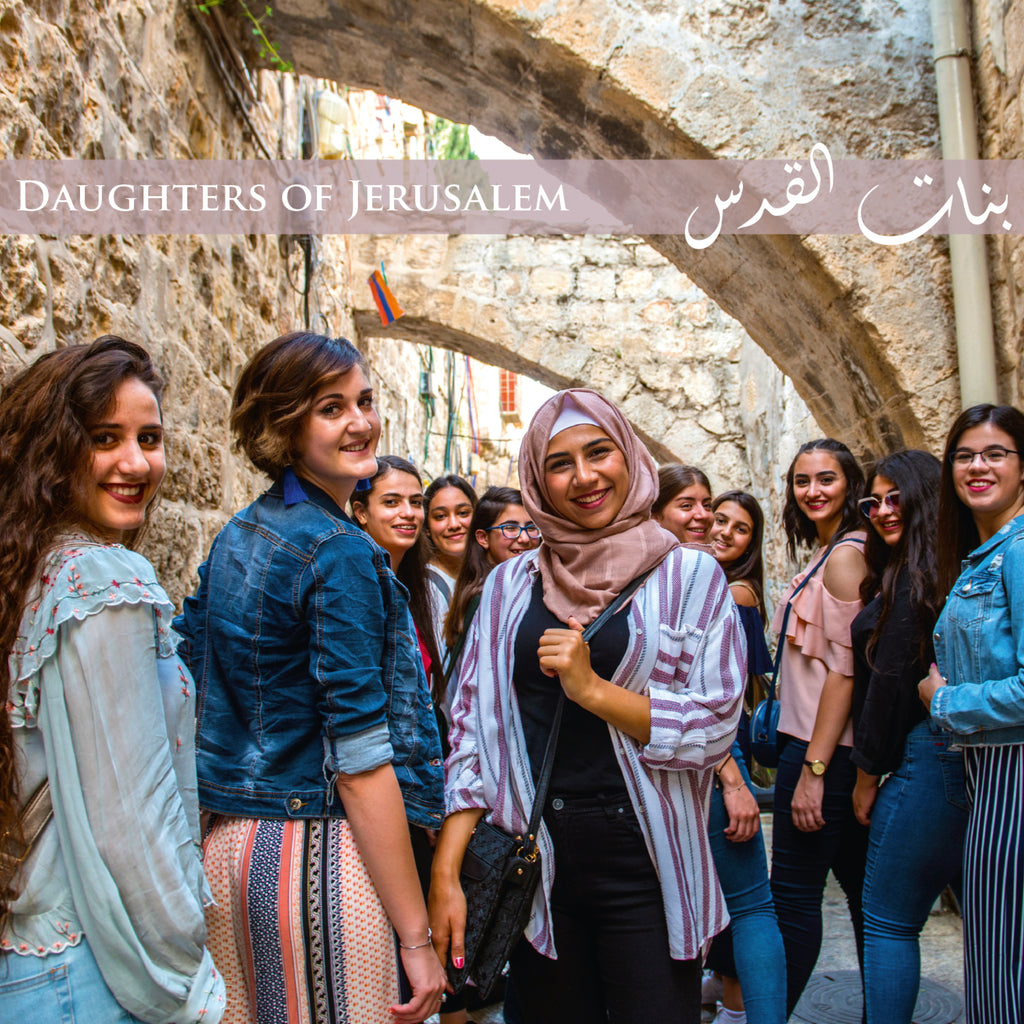 Valley Entertainment
Daughters of Jerusalem - Daughters of Jerusalem
All MP3 Downloads encoded at 320 kbps unless otherwise specified.
To the Western world, the name Jerusalem is a metaphor for heaven. In the Bible, it is called "The Mother of Peace", and there are so many stories connected to this city that nobody can remain neutral to it. It is a holy city for many religions, and the Biblical term "The New Jerusalem" has made it a synonym for Utopia to billions of people. 

However, the situation in present Jerusalem is a big contradiction to all these positive associations. It is now a city of conflicts, where parts of its population are under a big pressure, where walls and checkpoints divide the city, and where injustice rules. It could have been such a beautiful model for the world, a place where all faiths live peace- fully side by side, but this vision seems far away, and recent actions from people with the power to make a change do not seem to contribute in a positive way. 

Banat Al-Quds – The Daughters of Jerusalem – is a group of young women whose families have deep roots in the city. They study music at Edward Said National Conservatory of Music, and they all live in the Eastern part to where the Palestinians had to flee in 1967. 

In spite of all the harassments they are exposed to, they have a spirit of joy and defiance. In their songs, they present both a vision and a lament for their ancient city.
2-VLT-15295
---
Share this Product
---
More from this collection