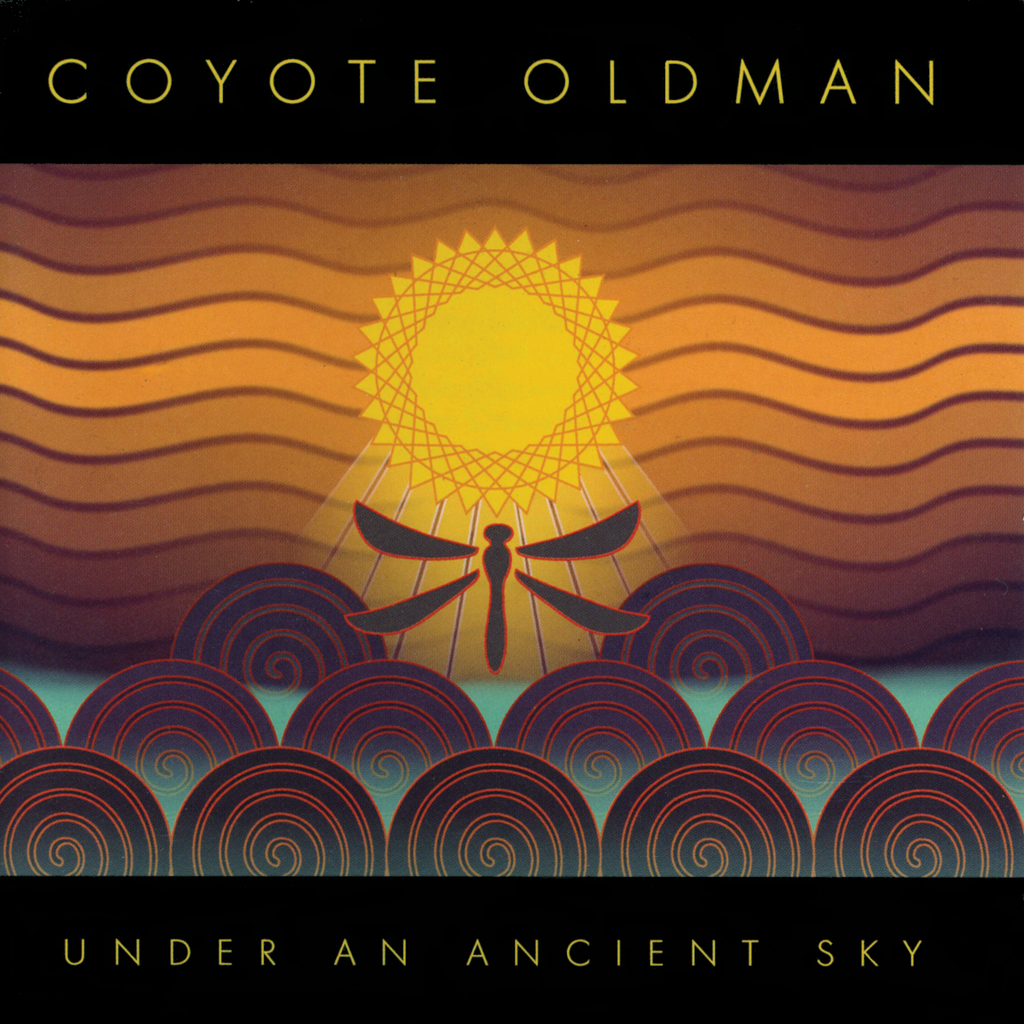 Hearts of Space Records
Coyote Oldman - Under An Ancient Sky
All MP3 Downloads encoded at 320 kbps unless otherwise specified.
Under An Ancient Sky is the 12th release from Coyote Oldman. Named after the trickster Oldman Coyote of Native American mythology, Coyote Oldman mixes technology, music and culture in a unique, timeless blend. Flutists Michael Graham Allen and Barry Stramp combine their experience with the flute's history in the cultures of the world with a modern outlook and studio approach that gives their albums an innovative depth.

"The Under An Ancient Sky recording is part of a project that I started a few years ago involving the reintroduction of an extinct flute. The only flute used in the recording is a reconstruction of a 1200 year old Anasazi flute recovered in a dig in Arizona back in the 1930's. The flute is true to the ancient scale and all the music on the new CD was composed and performed on the ancient design. The Anasazi flute has been extinct for 700 years."
-Michael Graham Allen
Credits
Produced, Composed and Recorded by Barry Stramp and Michael Graham Allen
Anasazi Flutes Researched, Created and Played by Michael Graham Allen
Arranged, Mixed and Mastered by Barry Stramp
2-HOS-11419
---
Share this Product
---
More from this collection