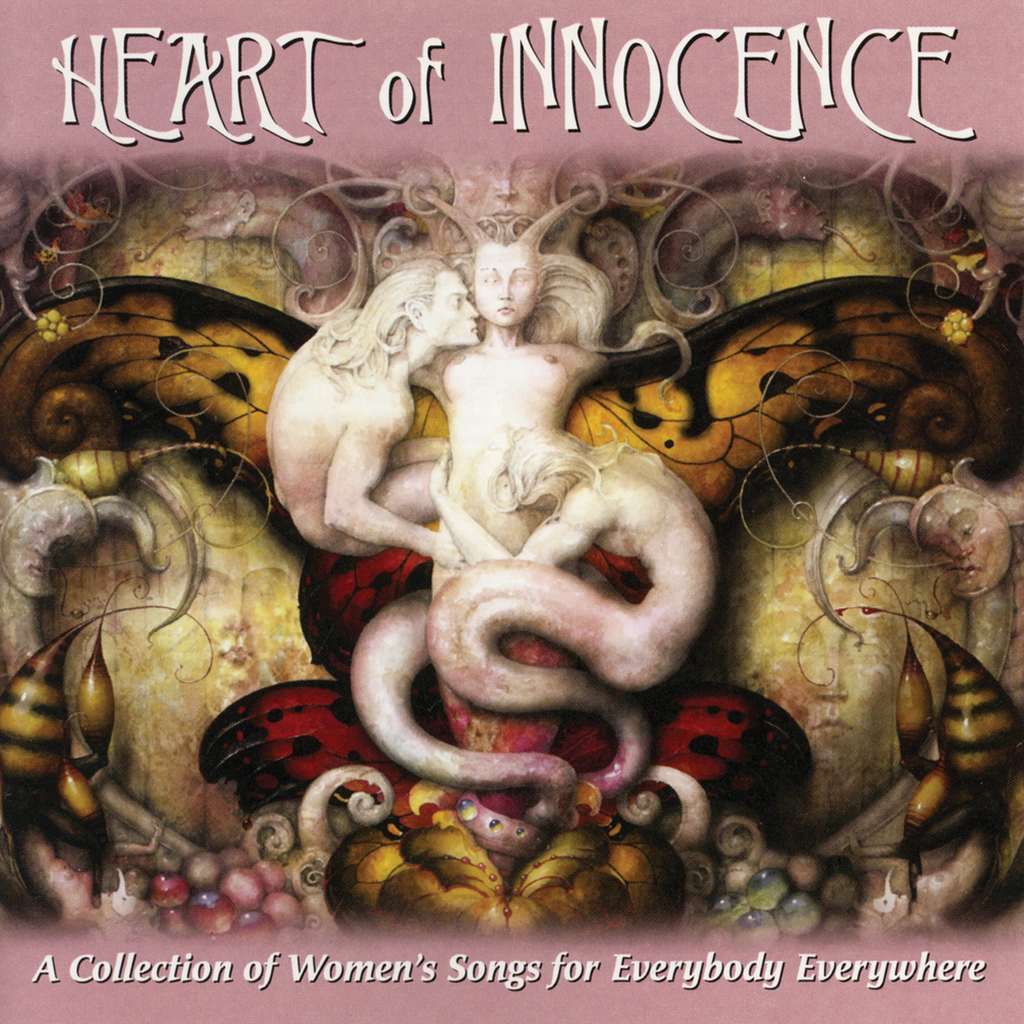 Valley Entertainment
Various Artists - Heart of Innocence
HEART OF INNOCENCE is a compilation that showcases the finest songs of many of today's very best singer-songwriters. The collective talents of these eleven artists have accumulated several million units in sales to date.
MIRIAM STOCKLEY is the voice of ADIEMUS, who have achieved international success to the tune of several million units. She also has two of her own solo releases, as does LISBETH SCOTT, known as the voice of the acclaimed STATE OF GRACE project, another international success from the production talents of Paul Schwartz.

DONNA DE LORY has two songs included, both the lead track, the haunting Joseph Arthur song "In the Sun" and the album closer, "On and On". She just finished touring with Madonna on her "Reinvention Tour" and is promoting her third solo disc, The Lover & the Beloved.

TINA MALIA, SUZANNE STERLING, SUZEE WATERS BENJAMIN and MANIKO are all part of the new vanguard of critically acclaimed artists who have also contributed to this sweeping collection.

UK group BLISS, who have found a huge following in Europe, add "Naked", a beautiful track.

"Before We Left This All Behind" is an exquisitely chosen track from Will Ackerman which features the amazing HAPPY RHOADS (and her five-octave range).

Finally, there is an unreleased track from rising star POLLYANNA BUSH called "Innocent Heart" which inspired the entire concept.

These songs express themes of a personal nature, with words from the heart, dealing with universal themes outside of the scope of trivial songs and mundane lyrics. These songs will ask people to stop and listen.
Available digitally only as full album.
Tracklist
1. "In The Sun" - Donna De Lory
2. "Innocent Heart" - Pollyanna Bush
3. "Shores Of Avalon" - Tina Malia
4. "Rosalinda" - Suzanne Sterling
5. "Crucial" - Lisbeth Scott
6. "Before We Left All This Behind" - Will Ackerman with Happy Rhodes
7. "Naked" - Bliss
8. "And Now" - Maniko
9. "Be At Peace" - Suzee Waters Benjamin
10. "Fair Skye" - Lisbeth Scott
11. "Tula" - Miriam Stockley
12. "Child" - Bliss
13. "On And On" - Donna De Lory


2-VLT-15186
---
Share this Product