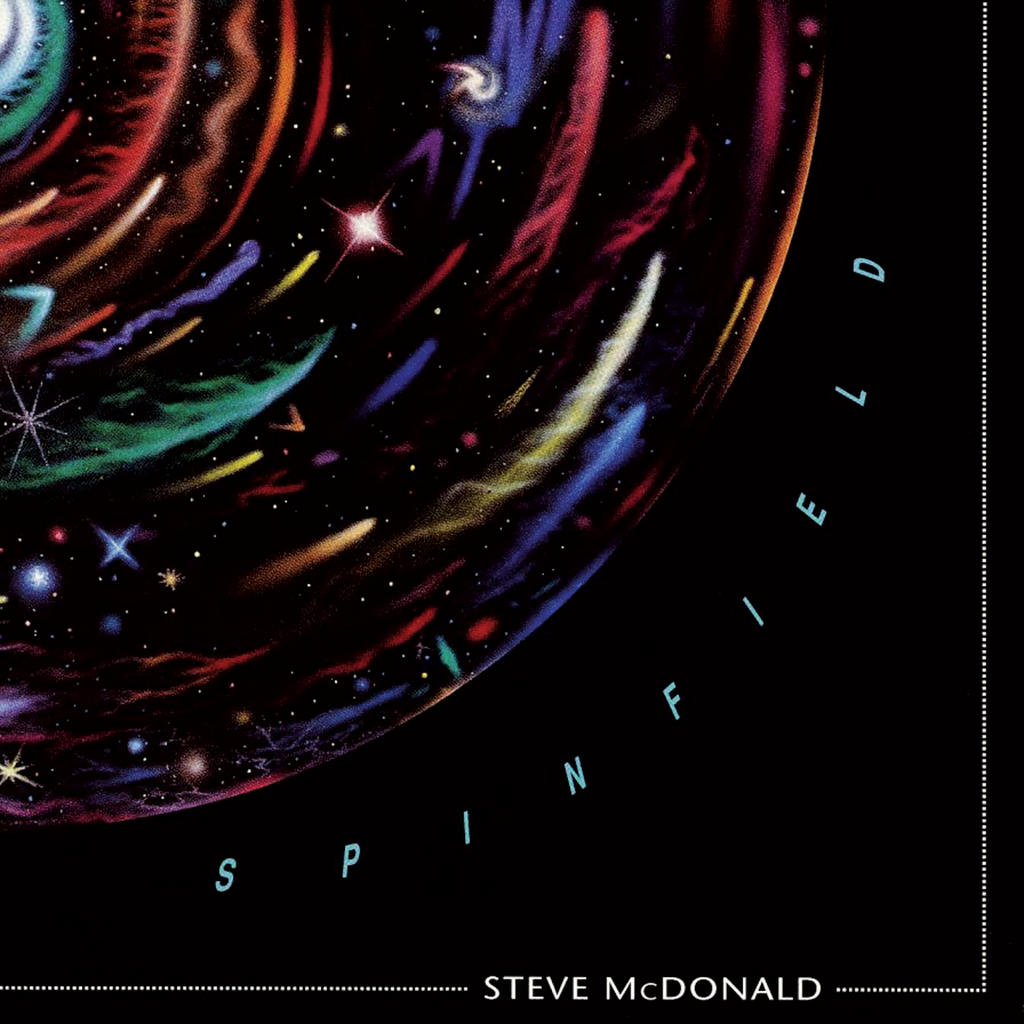 Hearts of Space Records
Steve McDonald - Spinfield
All MP3 Downloads encoded at 320 kbps unless otherwise specified.
Spinfield is the dramatic U.S. debut of New Zealand's leading electronic keyboard artist, Steve McDonald.
Bridging spacemusic and progressive rock, McDonald delivers a powerful, dynamic performance covering the full range from massive panoramas of expanded stereo sound to the subtle ambient colors of deep space environments. Experienced listeners will recognize echoes of music by Pink Floyd, Tangerine Dream, Klaus Schulze and other luminaries from the founding generation of popular electronic space musicians, but McDonald has found his own distinctive instrumental voice and rhythmic signature, derived from ethnic and Indian musics as well as rock.
The extraordinary sonics of the digitally mixed and mastered album are due to Steve McDonald's practiced hand at his arsenal of Roland keyboards and controllers, and also to the skills of veteran producer JON MARK (ex-MARK/ALMOND BAND), now a New Zealand resident.

Spinfield looks back to the early days of the progressive instrumental genre for inspiration and forward to the 90's with a creative synthesis of electronic and world music, rendered with real passion and commitment.
Credits
All compositions by Steve McDonald
Produced by Jan Mark and Steve McDonald
Exeutive Producers, N2: Bernie Allen, QSM and Ray Columbus, OBE
All titles published for the world by South Pacific Music Publishing (APRA)
Steve McDonald thanks: Bernie Allen, Ray Columbus, Jon Mark, David
Parsons, John Neil, and my wite Anita
Special thanks to Roland, New Zealand
Composed and performed entirely on Roland equipment
Sequence and mastering for US release: Stephen Hill
Digitally mixed and mastered
Executive Producer USA: Leyla Rael
Original Cover Paintings: Geoffrey Chandler
Art Direction and Graphie Deslgn: Stephen Hill
Filmwork pinnacle Type and PrePress Assembly, sF
 2-HOS-11012
---
Share this Product
---
More from this collection