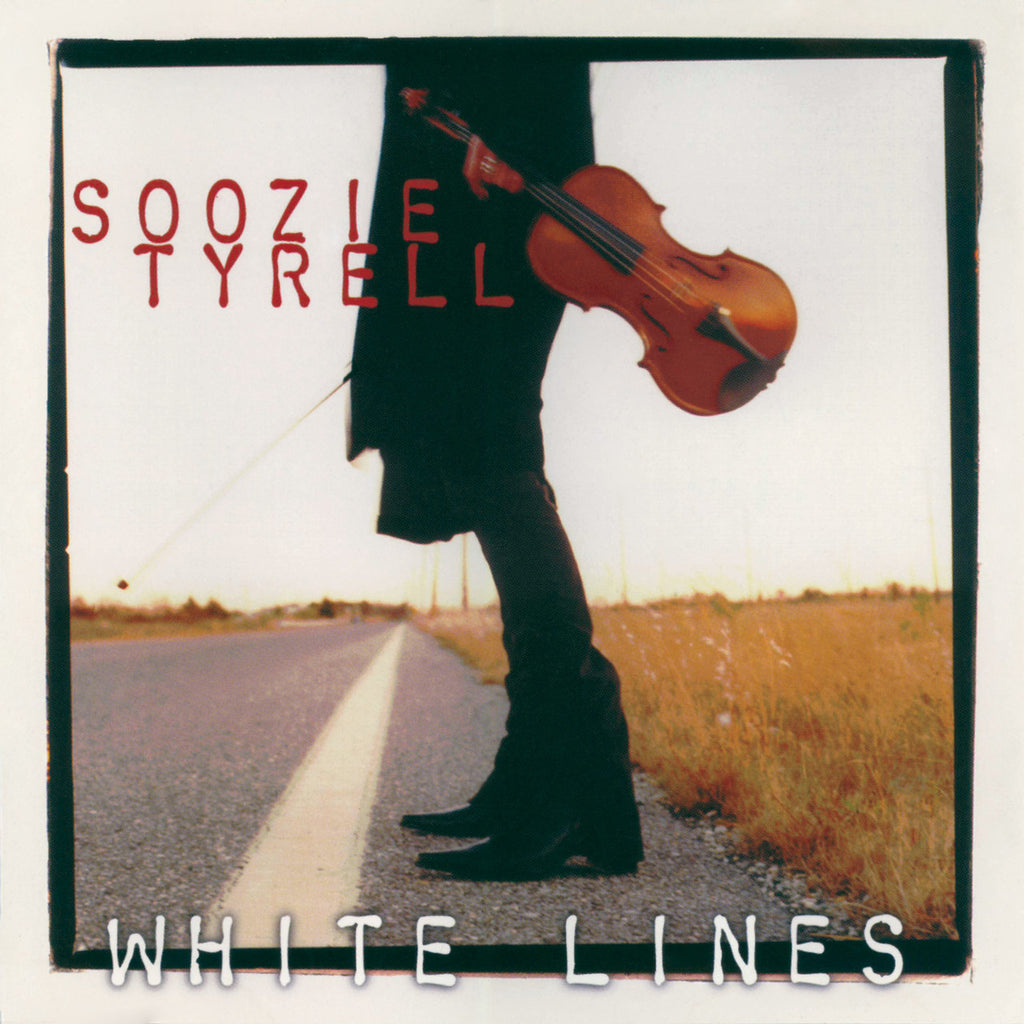 Valley Entertainment
Soozie Tyrell - White Lines
All MP3 Downloads encoded at 320 kbps unless otherwise specified.
Soozie Tyrell's solo debut showcases her talent as a songwriter, singer, pianist, guitarist and violinist.  White Lines places this musician's musician at center stage.  Featuring performances by Bruce Springsteen, Patti Scialfa, and Hiram Bullock.
Soozie Tyrell is an American violinist and vocalist known for her work as both a solo artist and with Bruce Springsteen and the E Street Band. Tyrell was born in Pisa, Italy and traveled extensively as the daughter of a military serviceman. She studied piano in Taiwan at the age of 7 and began violin and guitar lessons at age 10 in Massachusetts. She spent her high school and college years in Florida, where she studied music and arts education. 
Tyrell moved to New York City and became a street musician, a period where she began a long friendship and many musical collaborations with Patti Scialfa and Lisa Lowell.  She joined Southside Johnny and the Asbury Jukes in the early 80's, appearing on Love Is A Sacrifice and touring with the band. She fronted her own country and western band, Soozie & High in the Saddle. In the mid-80's Tyrell began a long time partnership with Buster Poindexter (David Johansen), appearing on six albums and several tours as well as collaborating with Johansen on the musical Poet's Cafe. 
Over the years, Tyrell has also recorded and/or performed with John Hammond, Shawn Colvin, Sheryl Crow, Train, Elvis Costello, Carole King, Judy Collins, and Patty Blee. She participated in the backing band for Saturday Night Live's 1987-88 season. 
Soozie first appeared with Springsteen on his Lucky Town album in 1992 as a backing vocalist. She has subsequently performed as a violinist and/or vocalist on every Springsteen studio album since that time, a period of 21 years. In 2002 her violin was a key part of Springsteen's The Rising and she joined the touring band for subsequent tour, performing throughout the United States, Europe, Australia and New Zealand. 2003 saw the release of her critically acclaimed debut solo album, White Lines, on Treasure Records. 
Tyrell played a pivotal role in Springsteen's big band folk-oriented 2006 project We Shall Overcome: The Seeger Sessions and joined Springsteen on the road for that tour. She recorded and toured with Springsteen and the E Street Band for his albums Magic, Working on a Dream, and Wrecking Ball.

Soozie Tyrell: vocals, violin, piano, guitars
Larry Campbell: guitars, mandolin, citern
Brian Mitchell: accordian, B3 organ
Richard Crooks: drums, percussion
Jerry Klause: percussion
Bruce Springsteen: lead guitar (1), background vocal (2)
Patti Scialfa: background vocal (2) & (10)
Hiram Bullock: guitar (7) & (10)
Patty Blee: background vocal (3) & (10)
Lisa Lowell: background vocal (3) & (10)
Jonny Rosch: background vocal (4)
Tony Garnier: bass
Jane Scarpantoni: cello
 
"Soozie Tyrell has been one of the best kept secrets of the New York and New Jersey musicians community for a long time. This year she brought the raw beauty of her voice and violin to the E Street band. Here on "White Lines" she gets a chance to step out and shine on her own. Check it out."
-Bruce Springsteen, 2003
2-VLT-15167
---
Share this Product
---
More from this collection