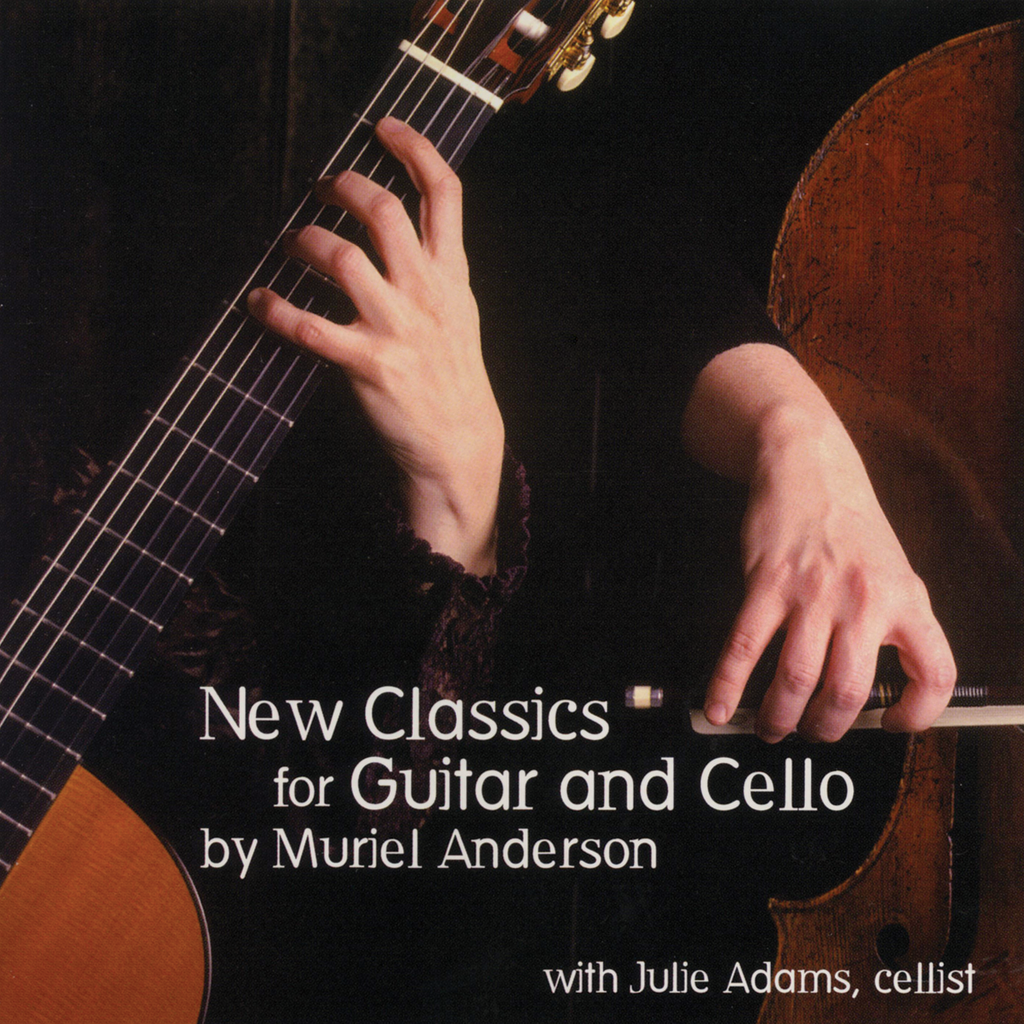 Valley Entertainment
Muriel Anderson with Julie Adams - New Classics for Guitar and Cello
All MP3 Downloads encoded at 320 kbps unless otherwise specified.
Romantic original music for guitar by Muriel Anderson with cellist Julie Adams
Widely respected as the premier woman fingerstyle guitarist on the scene today, Muriel Anderson is the first woman to have won the National Fingerpicking Guitar Championship. As a composer, Muriel has recently completed commissioned works for the Nashville Chamber Orchestra and Vox Caelestis Women's Choir. Her new release, New Classics For Guitar And Cello has already been hailed as a landmark in its field. She has released seven CD's including one that accompanied the astronauts on a space shuttle mission..

Her musical roots began in Downers Grove, Illinois where her mother taught piano and her grandfather played saxophone in John Philip Sousa's band. She went on to study with country legend Chet Atkins and classical virtuoso Christopher Parkening. Combining her love of international folk music, bluegrass, imaginative playing and impeccable classical technique, she developed a style all her own that has earned her a legion of fans around the globe. She has authored numerous articles, instructional books and videos In addition, Muriel is the founder of the renowned "Muriel Anderson's ALL STAR GUITAR NIGHT®" and the Music for Life Alliance, a national non-profit organization that provides musical instruments to underprivileged children and funding for music education to schools and grassroots programs nationwide. Many of her concerts benefit the Music for Life Alliance.
2-VLT-15173
---
Share this Product