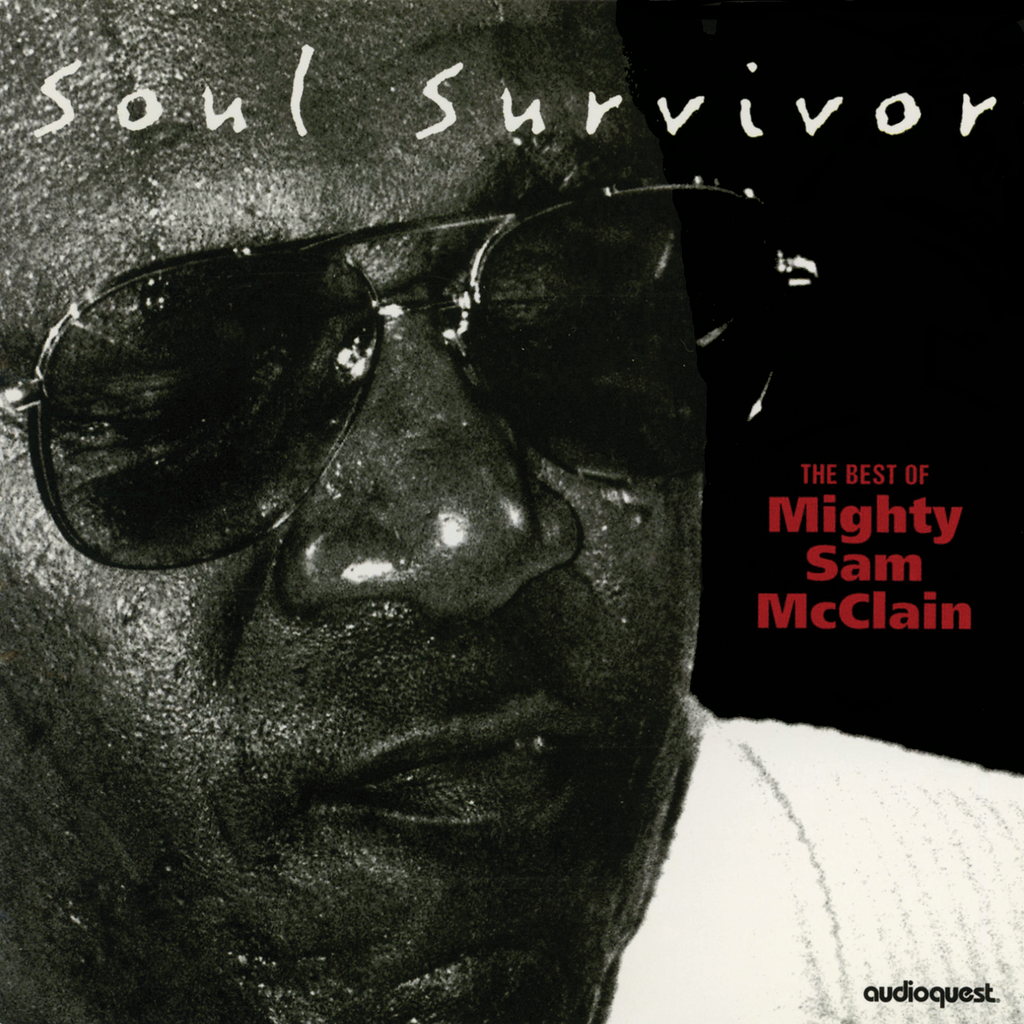 Sledgehammer Blues
Mighty Sam McClain - Soul Survivor: The Best of Mighty Sam McClain
All MP3 Downloads encoded at 320 kbps unless otherwise specified.
The best of Mighty Sam McClain's Sledgehammer Blues recordings and two additional, previously unreleased tracks.
"Straight from the great '60s soul music era comes Mighty Sam McClain, who reigns as a current leading practitioner of deep soul music.  Soul Survivor is a collection of McClain's material spanning from 1992 through 1997.  Simply put, this CD drips with soul and emotion.  Writing for Real Blues magazine, reviewer Andy Grigg observed:  "His music is as vital and contemporary as it has ever been."   The frequent inclusion of McClain both as headliner and performer on numerous blues festival line ups is easily justified by this album alone.

Of the 13 cuts, my favorite is "What You Want Me to Do."  A true low-down, back in the alley, kick ass song, it starts with a funky guitar intro by Kevin Barry and builds into a powerful soul anthem.

Track 12 is another stand out.  "When the Hurt Is Over," delivers a down home, swampy, slow blues complete with some fine slide guitar interplay with piano and guitar.

McClain openly proclaims his faith and unabashed belief in God on three rousing gospel tracks.  This spiritual rekindling took place in the mid-1970s, according to the liner notes, when McClain's musical career bottomed out and he was reduced to mopping restaurant floors.   McClain's commitment to God remains an integral part of his life and music today.

Soul Survivor is a wonderful balance of blues, soul ballads, gospel and up tempo, horn-driven masterpieces.  Overall superb musicianship is offset with great horn arrangements and lots of Hammond B-3.  This CD is a must for any deep soul collection.

All of the tracks were recorded direct to two-track analog tape at 30 IPS and mastered by Bernie Grundman utilizing the Sony Direct Stream Digital system. 
- Sony Boy Lee
The SACD version is a Hybrid Super Audio CD. 
Tracklist
1. Too Proud
2. Can You Stand The Test Of Love
3. Who Made You Cry
4. New Man In Town
5. What Do You Want Me To Do
6. Where You Been So Long
7. Honey Chile
8. Here I Go Falling In Love Again
9. Lord Will Make A Way
10. Hanging On The Cross
11. I'm Gonna Love You
12. When The Hurt Is Over
13. Give It Up To Love

2-AQM-1053
---
Share this Product
---
More from this collection