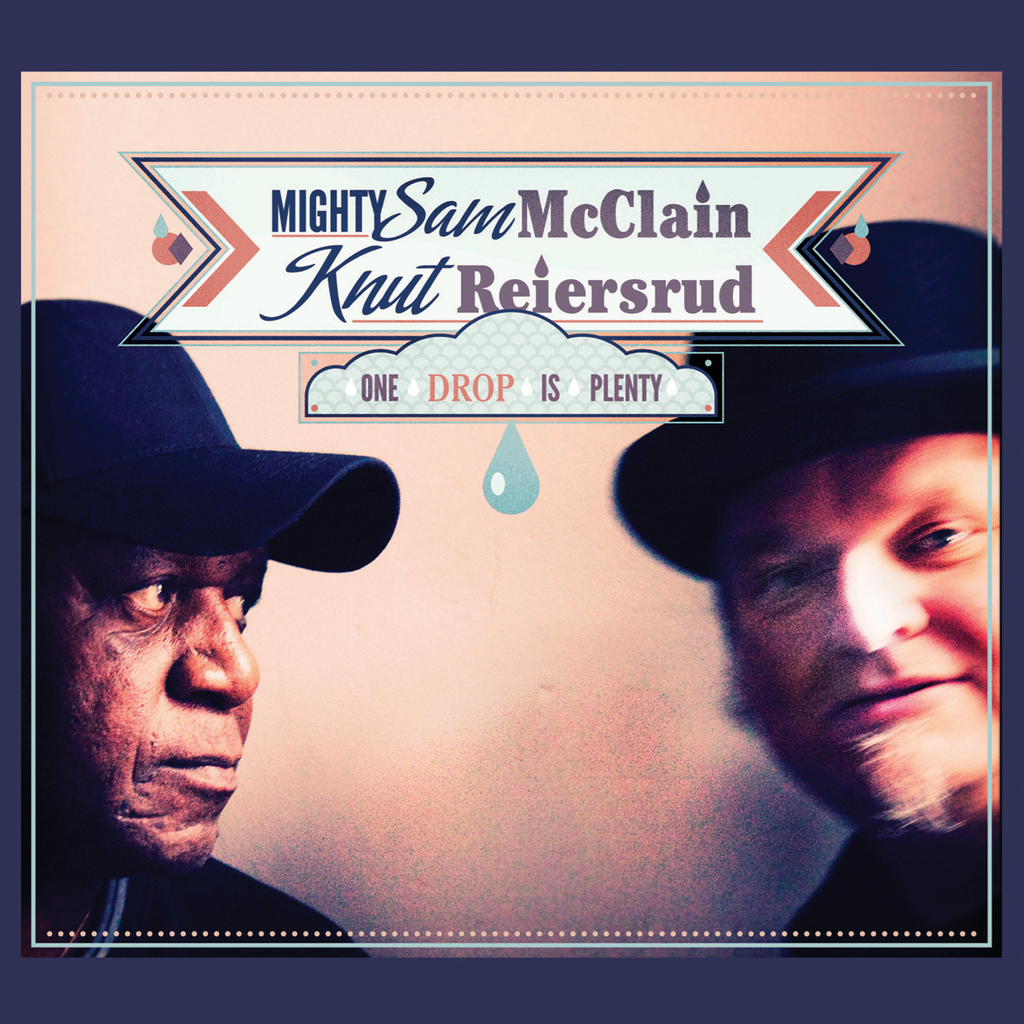 Valley Entertainment
Mighty Sam McClain & Knut Reiersrud - One Drop is Plenty
All MP3 Downloads encoded at 320 kbps unless otherwise specified.
The meeting of an American soul blues legend Mighty Sam McClain and Norwegian blues guitarist Knut Reiersrud creates a record filled with that vintage soul sound that let's your ears reminisce of the 1970s.
Put Knut Reiersrud and American blues and soul legend Mighty Sam McClain together and what do you get? You get a combination of top artists from two chapters of the history of blues and soul music. The one chapter is about a singer who has "lived the blues" from the day he ran away from his Louisiana home at the tender age of 13 and has been on the road ever since. The second chapter is the story of how blues music has reached several generations in Europe through R&B and rocks, creating a truly unique playing style among countless guitar players, each of whom have sought the musical roots of their idols. One of the foremost of these in our time is Knut Reiersrud.
This collaboration was sparked after the two met while recording the 2010 album Scent of Reunion: Love Duets Across Civilizations that featured Mighty Sam McClain with Iranian singer Mahsa Vahdat. 
__________
"This time it is 'Norwegian' blues that meets American soul, country soul and funk, as presented by two stars from different parts of the world.  'One Drop Is Plenty' has all the makings of a modern soul  classic."
- Øyvind Rønning, Dagbladet
"Perhaps this is why it works so well when north meets south - blues is blues whether you are praising God or  woman, faith or doubt.  ...it is almost like you are listening to Ry Cooder, or Eric Clapton - naked, unmasked and  apparently easy for any trained guitar player.  But impossible to copy or cheat."
- Ketil Johnsen, Bergens Tidend
__________
Customers in Europe, Asia, Oceania and Africa, please visit KKV to purchase the album in CD or digital format
Tracklist 
Life 4:07
Can You Stand The Test Of Love 4:35
One Drop Is Plenty 5:00
You Don't Know Nothing About Love 5:55
Sweet Soft Kisses In The Rain 3:55
Learn How To Love You Again 5:30
Long Time Running 4:44
I Don't Feel Noways Tired 5:53
Love One Another 4:25
Proceed 5:28
Open Up Heavens Doors 3:25 
 2-VLT-15233
---
Share this Product
---
More from this collection