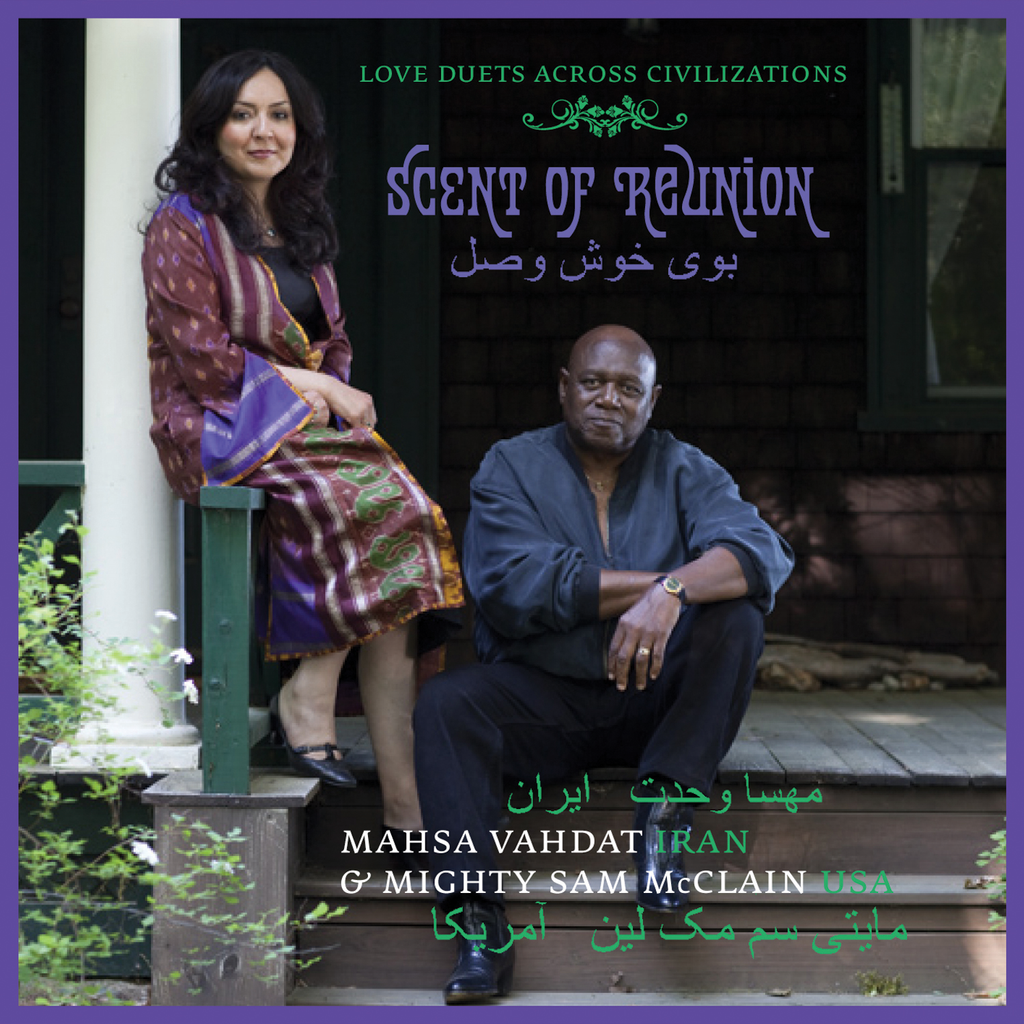 Valley Entertainment
Mighty Sam McClain & Mahsa Vahdat - Scent of Reunion: Love Duets Across Civilizations
All MP3 Downloads encoded at 320 kbps unless otherwise specified.
A mighty American soul master, Mighty Sam McClain, and a lioness of Persian music, Mahsa Vahdat, meet a Norwegian human rights activist / producer, and sing a song of freedom.
The Iranian artist Mahsa Vahdat and the Norwegian producer and poet Erik Hillestad met each other through the project Lullabies from the Axis of Evil in 2003.  Their cooperation in the many projects led to a meeting between Erik and the Iranian poet and painter Mohammad Ebrahim Jafari.  Together with Mahsa the two made a poetic workshop of dialogue during one week in Venice in Southern France in December 2008.  This exchanging of ideas became texts for love duets, and the words were given music by Mahsa Vahdat, the Norwegian composers Sigvart Dagsland, Knut Reiersrud and Jarle Bernhoft through the spring of 2009.  The recordings featuring vocals from Mahsa and blues legend Mighty Sam McClain happened in Norway, USA, and Iran from April through July 2009.
2-VLT-15227
---
Share this Product
---
More from this collection