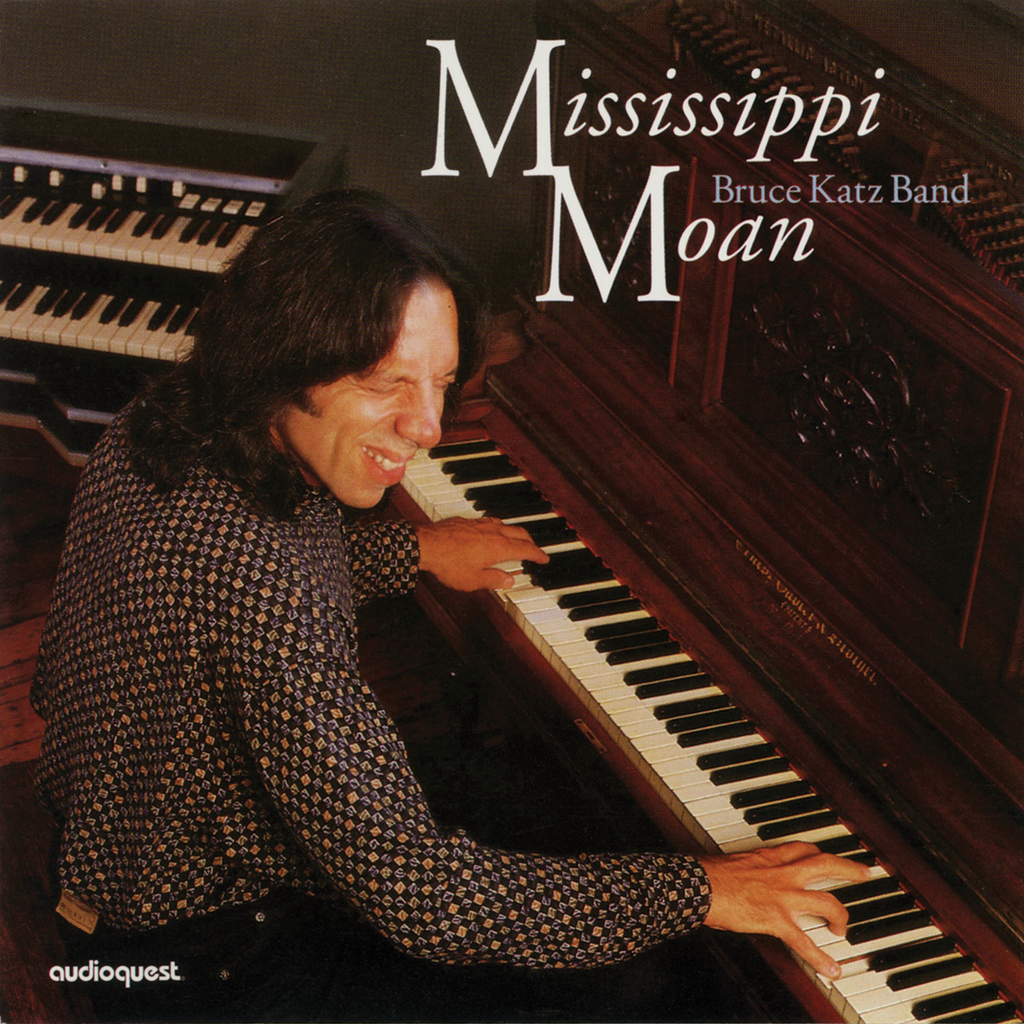 Sledgehammer Blues
Bruce Katz Band - Mississippi Moan
All MP3 Downloads encoded at 320 kbps unless otherwise specified.
Mississippi Moan is a breakthrough album. It is thoroughly blues drenched, yet at the same time it could only have sprung from the mind of someone as innovative as Bruce Katz. It is pure Bruce Katz music. Tracks such as "Hep-ology", "Night of Joy" and "The Prowler" contain all the "juice" of the blues while expanding its range. "In The Garden" is a solo piano performance by Bruce that is not to be missed. Sheer perfection. And be sure to check out the one and only Mighty Sam McClain on "Hanging On The Cross" and "I'm Gonna Love You". A match made in heaven!

" Put some soul in your roll."
-Steven Rochlin, SoundStage Magazine
" How do you spell class? I spell it K-A-T-Z. This is one of the best CDs I've heard in the last few years."
-Ann Wickstrom, Blues on Stage
"Katz cooks up a brilliant marriage of blues, jazz, gospel and soul."
-Bill Milkowski, Jazz Times
"With surprising eclecticism, this tight ensemble hits all the marks with deadly aim."
-Michael Renner, St. Louis Post-Dispatch

Performers
Bruce Katz - Hammond B-3 organ, piano
Julien Kasper - guitar
Tom Hall - tenor saxophone, baritone saxophone
Mark Poniatowski - bass
Ralph Rosen - drums
Mike Costello - harmonica
Mighty Sam McClain - vocals

Recording
Produced by Joe Harley
Recorded at OceanWay Recording, Hollywood, CA - February 22, 23, 1997
Engineers: Michael C. Ross, John Sorensen, Greg Burns
Recording: Custom modified Ampex ATR-100 2-track with Flux Magnetics Headstack
Microphones: AKG C-12, C-12A, 452-20; Neumann M-50, KM-54,U-67, U-47 FET, U-269; Sony C-55p; Shure SM-57
Cables: AudioQuest Diamond X3, Lapis X3 and Digital Pro
Tracklist
1. Hep-ology
2. Night Of Joy
3. Hanging On The Cross (Between Heaven And The Blues)
4. Norton's Boogie
5. Mississippi Moan
6. In The Garden
7. Elmore's Glue
8. Jakalope Bar-B-Q
9. The Prowler
10. I'm Gonna Love You
11. Compared To What
12. Praise House

2-AQM-1047
---
Share this Product
---
More from this collection