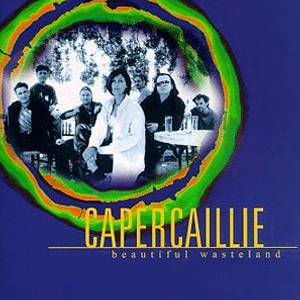 Valley Entertainment
Capercaillie - Beautiful Wasteland
In early 1997 the band shipped their studio from Glasgow to a villa high in the Andalucian mountains to begin work on a new album. The band recruited Wilf Taylor and David Robertson on drums and percussion and brought former BBC young musician of the year - the multi-talented Michael McGoldrick on pipes and whistles. The band once again raised their musical horizons even further incorporating contemporary grooves featuring the evocative African chants of Hijas del Sol and the vocal duo from Guinea. Keys tracks include Inexile and Hebridean Hale - Bopp.
"From whichever angle you look at it, it's a diamond - the most satisfying thing that Capercaillie have ever turned their hand to."
- Folk Roots
"An exceptional record, one that transcends the genre of traditional and celtic music from which it springs - truly the crossover album of the year."
- What's On
"Exceptionally stirring... their finest work."
- Q Mag
Tracklist

1
 
M' Ionam
2
 
Inexile
3
 
The Tree
4
 
Am Mur Gorm (The Blue Rampart)
5
 
Beautiful Wasteland
6
 
Co Ni Mire Rium (Who Will Flirt With Me)
7
 
Shelter
8
 
Hebridean Hale-Bopp
9
 
Kepplehall / 25 Kts
10
 
Thiocfadh Leat Fanacht
11
 
Finlay's
12
 
Sardinia
2-VLT-15157
---
Share this Product
---
More from this collection