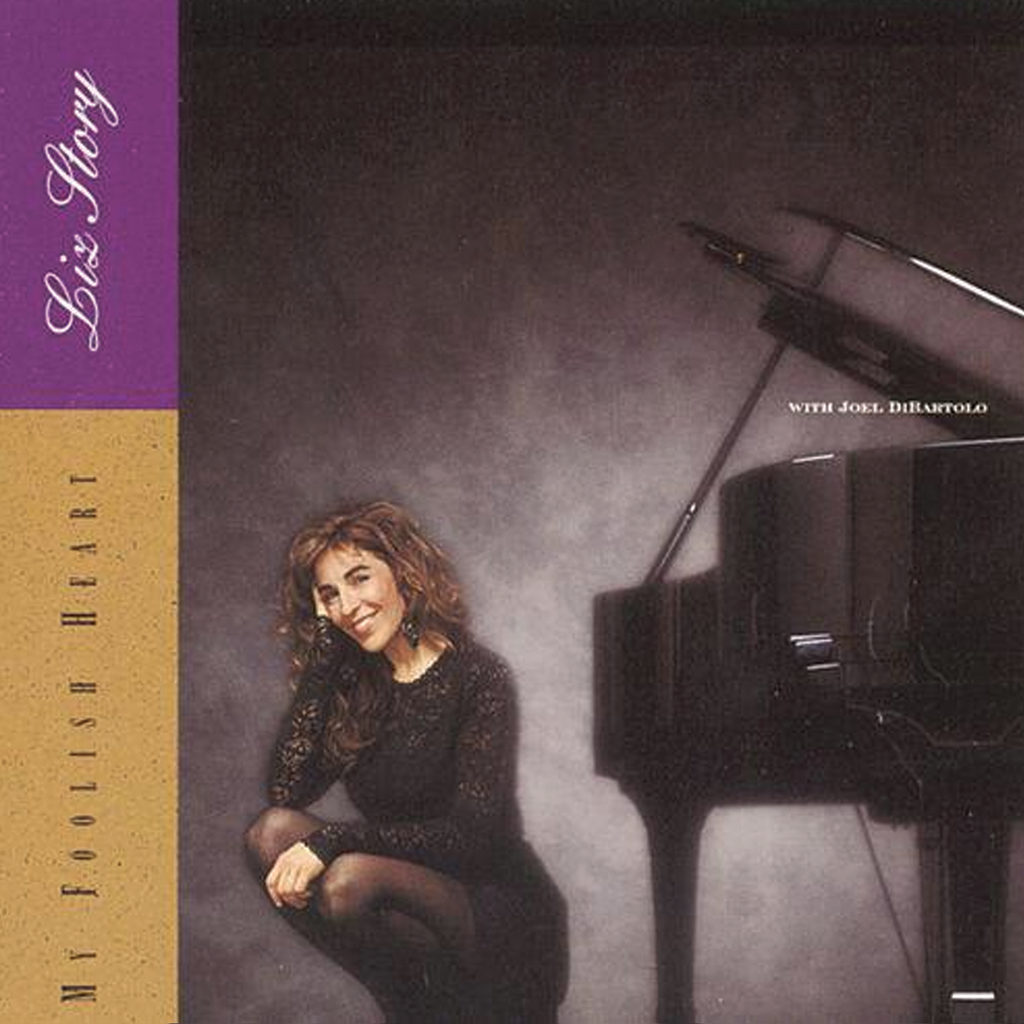 Windham Hill Records
Liz Story - My Foolish Heart
"Liz Story's marvelously lissome performance and compositional style place her right up there with Keith Jarrett and John Jarvis...
- People Magazine
... Rhythmically and melodically, there is a wonderful ebb and flow to her compositions... Story has an extraordinary gift for creating music that is at once thoughtful and moving."
- People Magazine
"...Elevated and technically accomplished (music)... wide ranging in their stylistic borrowings. One hears echoes of Chopin, Debussy, Gershwin, Scott Joplin, the minimalist side of Keith Jarret and even Joni Mitchell in her compositions. But the strongest underlying influence Ms. Story displayed was that of Spanish folk and classical music... her pieces suggest the austere, formal flavor of Flamenco music and its' keyboard extensions in the classical jazz of Chick Corea... a resolute percussive edge, eschewing syncopation and swinging rhythms to give each song a scrupulous sense of compositional unity."
- The New York Times
Tracklist 
1. My Foolish Heart    4:08
2. Spring Can Really Hang You Up The Most    4:04
3. How Insensitive    3:31
4. My One And Only Love    2:46
5. My Romance    3:09
6. My Ship    3:27
7. I Got It Bad (And That Ain't Good)    3:40
8. You Are Too Beautiful    4:13
9. In A Sentimental Mood    3:41
10. Someday My Prince Will Come    2:39
11. Never Never Land    3:13
12. Never Will I Know    5:47
13. All The Things You Are    3:34
14. Turn Out The Stars    2:41
Credit
LIZ STORY: Steinway D Piano
JOEL DIBARTOLO: Acoustic Bass
Produced by Dawn Atkinson and Dick Grove

ARRANGEMENTS BY DICK GROVE AND LIZ STORY

Recorded by Rik Pekkonen at Ocean Way Studios, Hollywood, CA;
assisted by Mark Guilbeault and Dan Bosworth
Soundstream editing by Tom MacCluskey at BMG Studios, NYC
Mastered by Chris Bellman at Bernie Grundman Mastering, Hollywood, CA
Graphic design by Curry Design
Photography by Steve Hathaway
2-VWH-21004
---
Share this Product
---
More from this collection