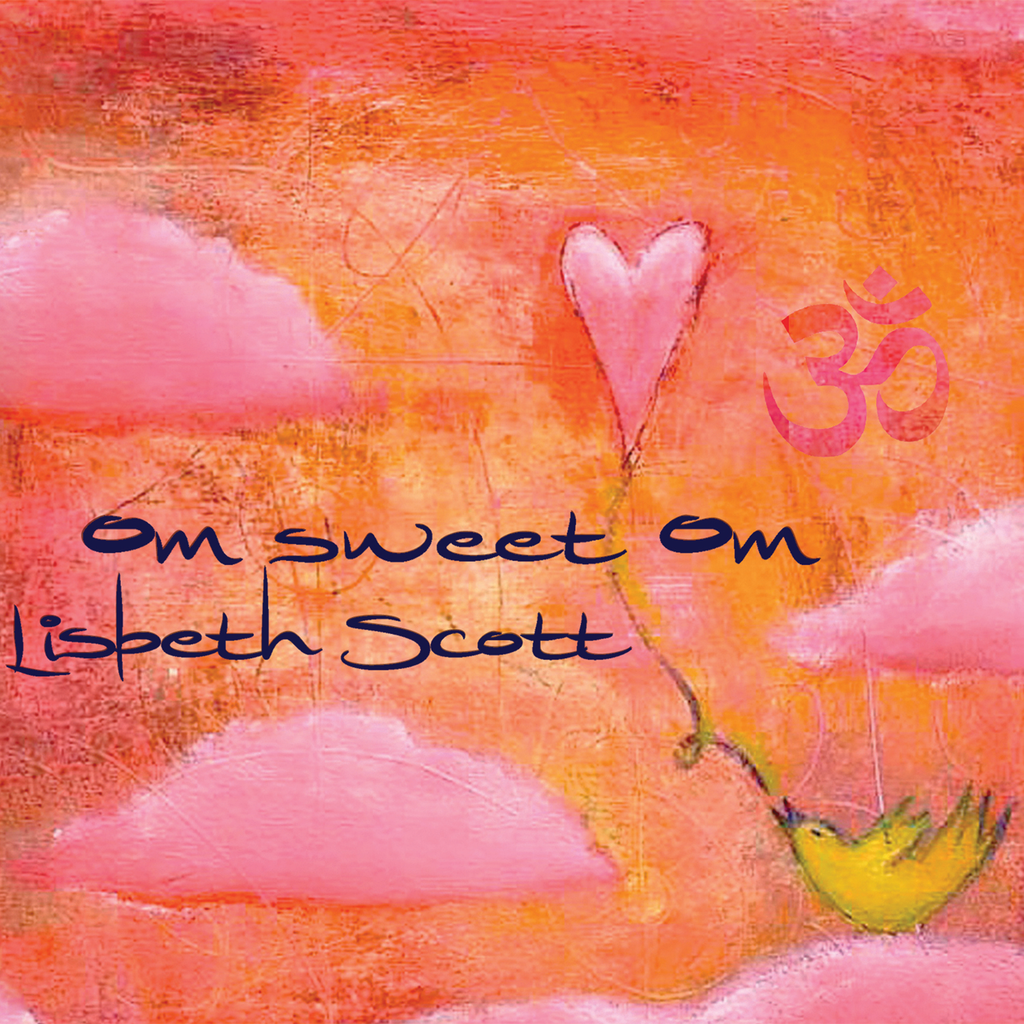 Hearts of Space Records
Lisbeth Scott - Om Sweet Om
Lisbeth Scott has one of the most beautifully unique and widely heard voices of her generation.  She has been a vocalist on recordings which have sold millions of copies and a soloist and songwriter for some of the highest grossing films in history.
At the center of Scott's musical life is her yoga practise as she has been a yogini for nearly 15 years.  The flow from Yoga to music is an organic one, with breath and an open heart leading the way. Her desire to use her voice and music as instruments of healing has guided her on her creative journey. As a result, Lisbeth's music has graced many a yoga class play list for years. 

The music on Om Sweet Om was created specifically to accompany yoga flow created  by Jo Tastula on the first of her series of Yoga DVDs entitled High Vibrations to be released later this year. The stunning landscape and Tastula's visionary approach to the poses deeply inspired Lisbeth's music.  This is a collection of unexpected and traditional sounds and features Scott's performances on piano, harmonium, guitars, dulcimer, and voice. Special guests Suzanne Teng (world flutes), Tina Guo (cello), Greg Ellis (percussion), David Trasoff (sarode) and Nathan Barr (voice, cello, recorder) add their breath taking artistry to the musical exploration of an inner landscape that is at once lush and spacious. The music is intended to heal, to open hearts, to connect to the divine, to flow with the breath, and to journey to the center of the self.
Lisbeth has been a solo vocalist and/or songwriter on literally hundreds of film soundtracks, including AVATAR, The Chronicles of Narnia: The Lion, the Witch, and the Wardrobe, Prince Caspian, and Shrek 1, 2, and 3.  Steven Spielberg hand picked Scott as the featured voice for his film Munich in which she performed a 5 minute solo written specifically for her by John Williams. She was the featured vocalist and co-lyricist for the John Debney score to the film The Passion of the Christ.  The song "Take Me Home" which Scott co-wrote with composer Nathan Barr is a favorite on HBO's hit series True Blood.  

Lisbeth's collaborative efforts with RCA's ambient classical artist Paul Schwartz on State of Grace I & II spent more than 10 weeks on Billboard's Top Ten list and sold over 300,000 units. She has been a guest vocalist on countless recordings including the ambient duo Bliss, Hearts of Innocence, and recently Masood Ali Khan's Yoga release Hang With Angels.
Credits
All music written by Lisbeth Scott (BMI)
except track 7. Desert Song, written by Lisbeth Scott and Greg Ellis
All music published by Tofu Cat Music (BMI)
Mastered by Pete Lyman at Infrasonic Sound
Tracks 1 and 6 mixed by Andy Moseley

Lisbeth Scott | Vocals, Guitar, Piano, Dulcimer, Harmonium, Ron Roco, Recorder
Tina Guo | Cello - tracks 5, 7
David Trasoff | Sarode - track 3
Nathan Barr | Vocals, Cello, Recorder - track 1
Suzanne Teng | World Flutes - tracks 9,10
Dan Lutz | Bass - track 5
2-HOS-11424
---
Share this Product
---
More from this collection