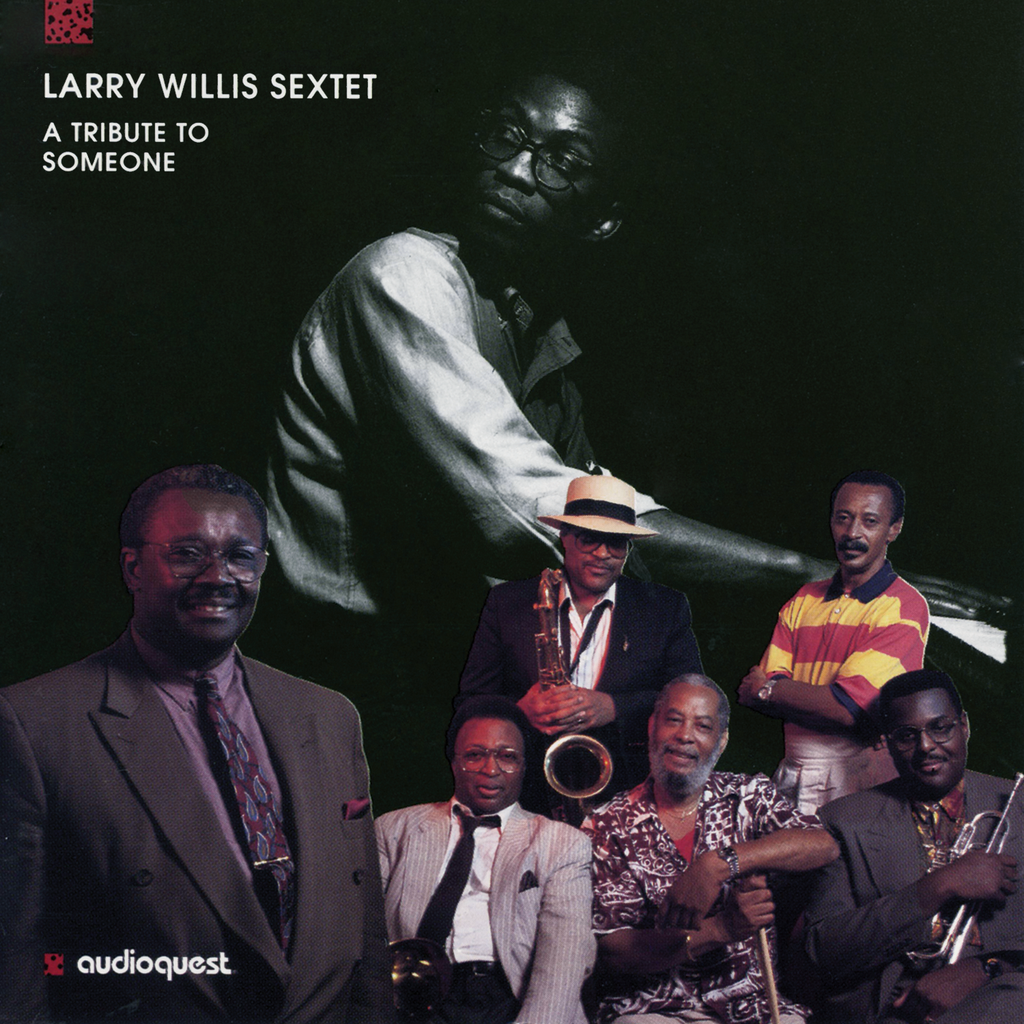 Sledgehammer Blues
Larry Willis Sextet - A Tribute to Someone
All MP3 Downloads encoded at 320 kbps unless otherwise specified.
Larry Willis' tribute to Herbie Hancock
"Larry Willis has never achieved the acclaim that he deserves, but these rewarding 1993 studio sessions for Audioquest, which serve as a tribute to his old friend Herbie Hancock, represent some of his best work as a leader. Willis is clearly his own man, as he makes no attempt to mimic Hancock's keyboard style. Joined by trombonist Curtis Fuller (who is in superb form) and saxophonist John Stubblefield, along with a rhythm section anchored by drummer Ben Riley, Willis avoids the predictable paths. Especially rewarding is his unusual treatment of Hancock's well-known "Maiden Voyage," speeding up its loping tempo and taking a more angular approach with a Latin flavor in his exciting arrangement, though it is unfortunately faded out. "Wayman's Way" was inspired by Hancock's "Like a Hurricane," though one has to pay close attention to catch the relationship between the two pieces. The leader's lovely ballad "Sensei" (Japanese for "teacher") is a trio feature, while his "Teasdale Place" is a fun and funky closer, complete with teasing brief references to Hancock's "Watermelon Man." Beautifully recorded, this release was issued both by the label on CD and as a premium HQ 180-gram super vinyl LP, though the latter edition omits Willis' "For Jean." 
- Ken Dryden, All Music Guide
Recorded at Clinton Recording, New York City, NY on July 13-14, 1993.
David Williams - bass
Ben Riley - drums
Larry Willis - piano
John Stubblefield - saxophone
Curtis Fuller - trombone 
Tom Williams - trumpet
Tracklist
1. King Cobra
2. Wayman's Way
3. Sensei
4. Tribute To Someone
5. Maiden Voyage
6. For Jean
7. Teasdale Place
2-AQM-1022
---
Share this Product
---
More from this collection