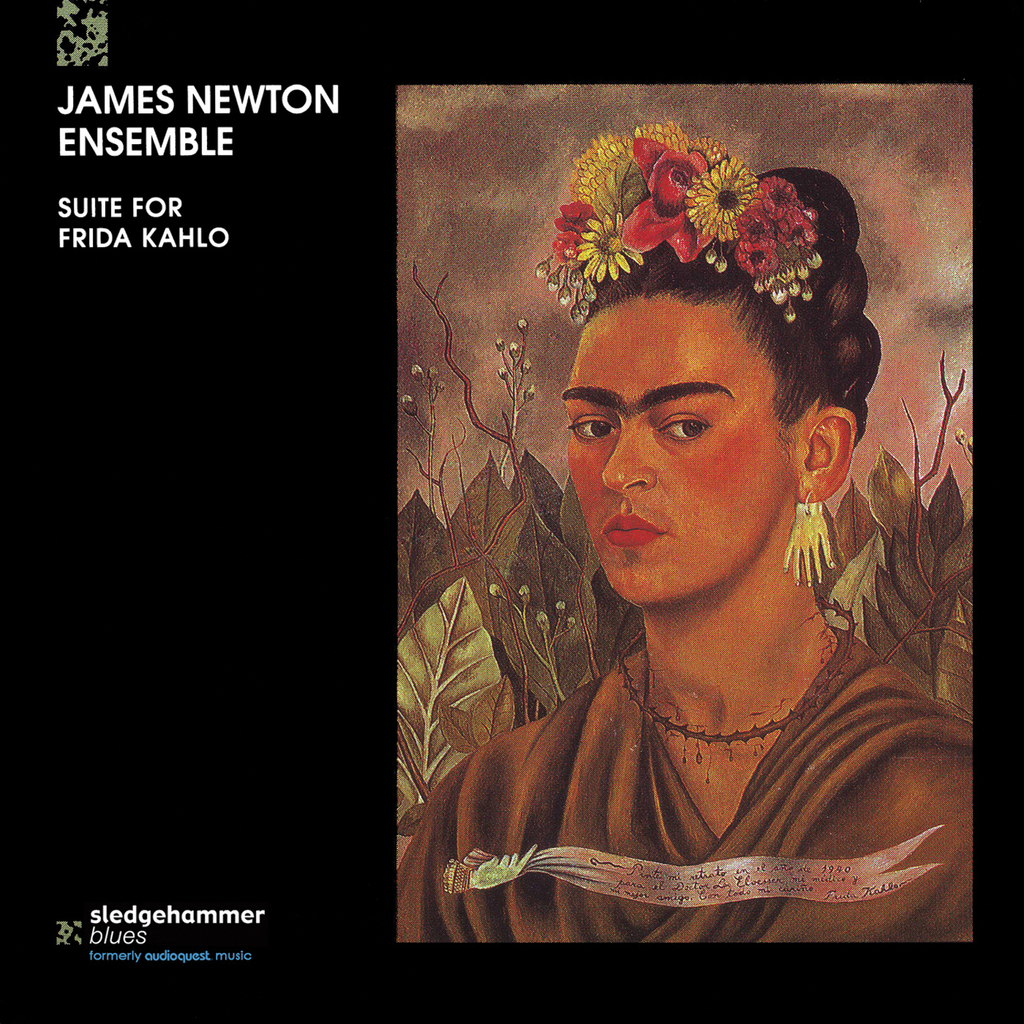 Sledgehammer Blues
James Newton Ensemble - Suite For Frida Kahlo
All MP3 Downloads encoded at 320 kbps unless otherwise specified.
The James Newton Ensemble's 1994 suite for the famed Mexican painter.
Newton is a thoroughly contemporary artist, making elegant, sometimes eccentric, always high-minded albums that reflect a wide variety of jazz and classical influences without giving a fig about what happens to be popular at a given time. Besides producing a lovely tone quality, his flute work is highly resourceful, making use of flutter-tonguing, birdlike effects and simultaneous vocal/flute lines, trying to push the envelope of his instrument. As a composer, Newton finds wellsprings of inspiration in John Coltrane, Charles Mingus and Duke Ellington...
- Amazon.com
Tracklist
1. The Verdict
2. The Price Of Everything
3. Elliptical
4. Mvt 1 - Frida
5. Mvt 2 - The Broken Column
6. Mvt 3 - Las Dos Fridas
7. Mvt 4 - The Love Embrace Of The Universe
2-AQM-1023
---
Share this Product
---
More from this collection