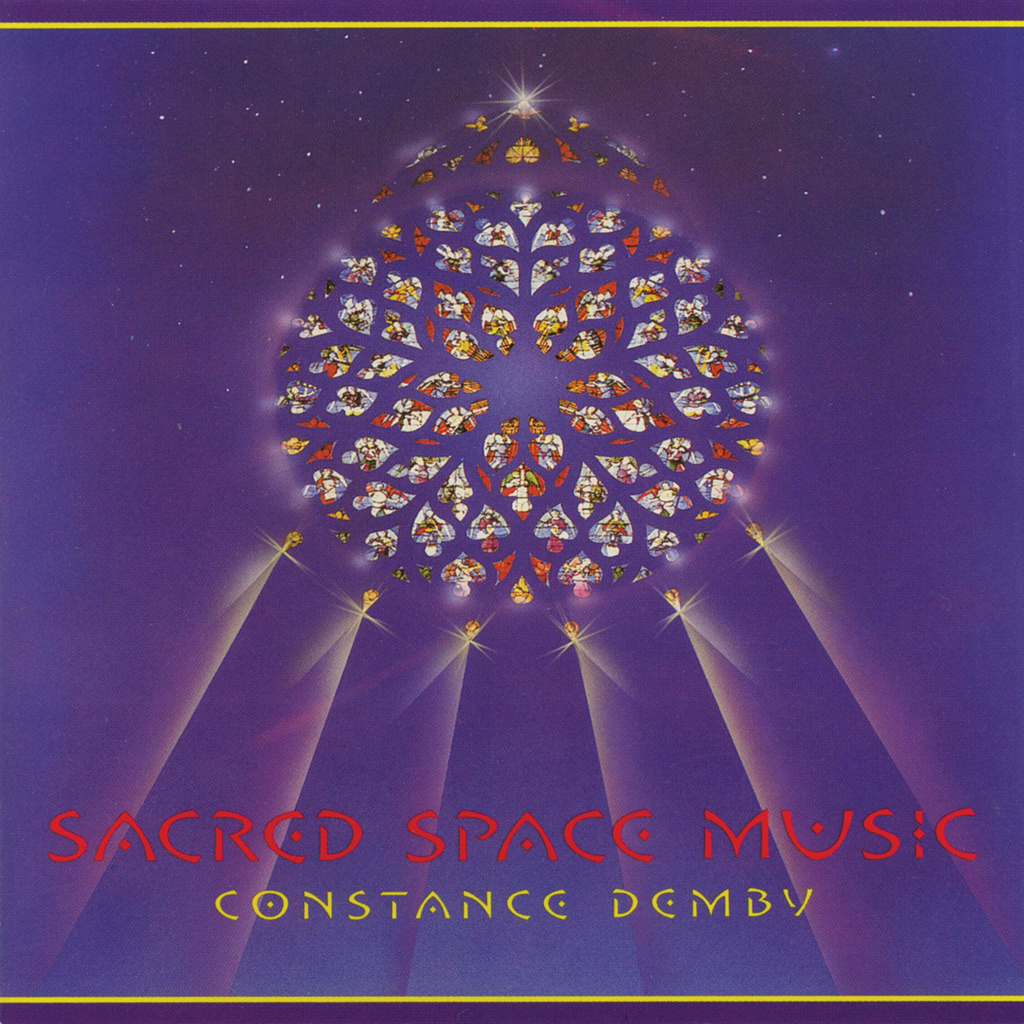 Hearts of Space Records
Constance Demby - Sacred Space Music
Sacred Space Music Be the first to review this product Infused with a special quality, this Constance Demby album is used worldwide by teachers and healers such as Brugh Joy, MD as a profound heart-opening Mudra.
Sacred Space Music is the predecessor to Constance Demby's much acclaimed masterwork Novus Magnificat; Sacred Space Music Vol. 1, an enduring new age jewel alive with sparkling hammer dulcimer, elegant acoustic piano, and shimmering synthesizer.
"An enduring New Age jewel - sparkling hammer dulcimer, heart-tugging viola melodies, tasteful acoustic piano, shimmering synth." 
- Lee Underwood, Reviewer
Tower Pulse!, Body, Mind, Spirit; Downbeat
"A major contribution to the field of new age music." 
- Magical Blend

"Constance Demby has a special meditative affinity for the hammered dulcimer; when struck by wooden hammers, its nearly 100 strings can create a swirling explosion of sound that seems to pave a path to eternity. Sacred Space Music offers two extended pieces. "The Longing" broils with the dulcimer's waves of sound; overhead, piano and viola hold hands -- do they give in to the Gypsy rush of passion? Or long achingly from afar? The duet between viola and piano is mouthwateringly divine. Toni Marcus plays viola here, and skillful electronic overdubbing opens spacious vistas. "Radiance" enters like a cool breeze of stardust as the dulcimer sweeps gently up and down the scales. As galactic layers of synthesizer strings and organ chords mass, Demby's voice lures like an angelic siren. The effect is like being escorted to heaven, then offered even more heaven; bells, played by Warren Dennis, herald your arrival, and the hammered dulcimer twinkles star showers. A breathtaking treat for the weary soul."
- Carol Wright (All Music Guide)
Tracklist
The Longing     20:23
Radiance     20:35
Credits
All music composed and produced by Constance Demby.

Constance Demby: Hammered Dulcimer, Piano, String Synthesizer, Chorus Vocals
Toni Marcus : Viola on "The Longing"
Warren Dennis : Bells on "Radiance"
 2-HOS-11010
---
Share this Product
---
More from this collection