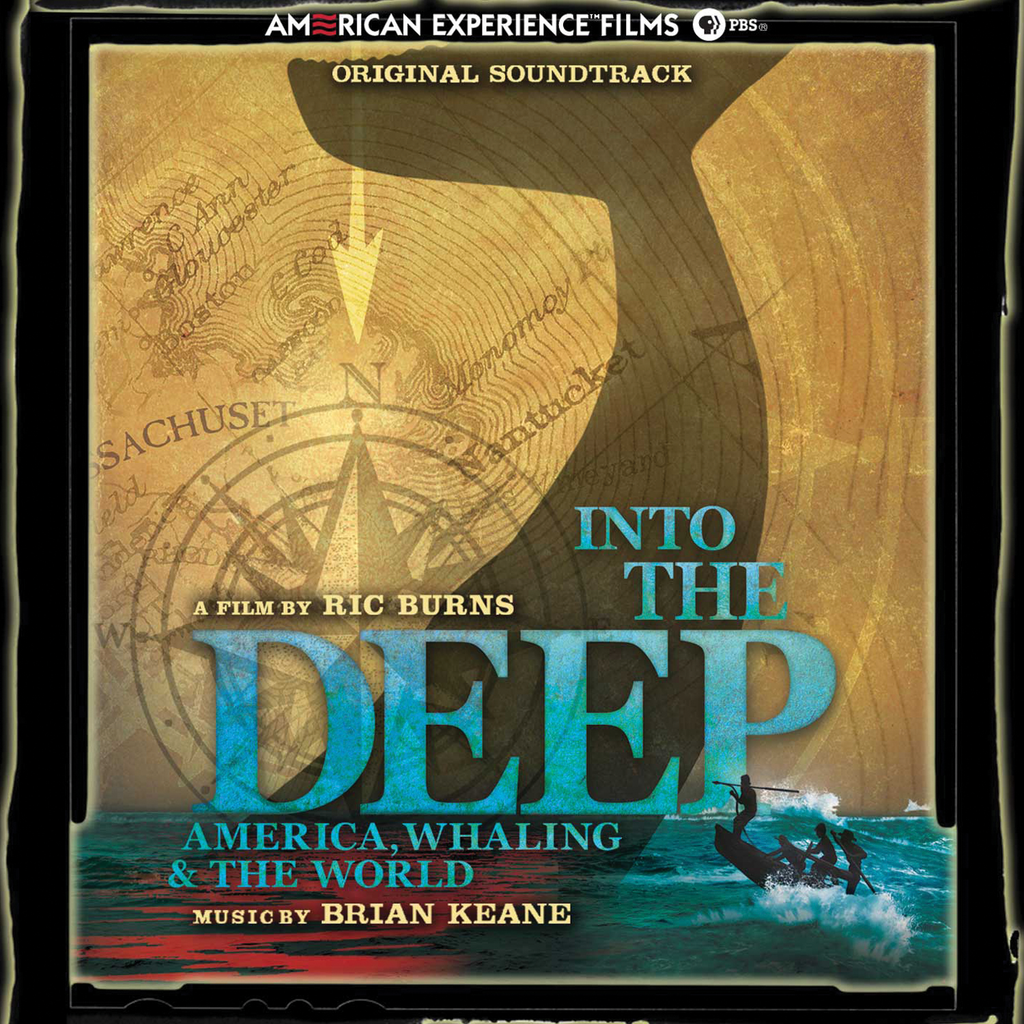 Valley Entertainment
Brian Keane - Into The Deep: America, Whaling & The World
All MP3 Downloads encoded at 320 kbps unless otherwise specified.
Original music score from Grammy Award and 10-time Emmy Award winning composer Brian Keane for Ric Burn's evocative filmInto the Deep: America, Whaling & The World which airs nationally on the PBS network as part of the American Experience.
Into the Deep: America, Whaling & The World - a two-hour documentary film, narrated by Willem Dafoe, co-produced for national broadcast on PBS, by Steeplechase Films and American Experience, WGBH/Boston - tells the fascinating, often dreamlike and extraordinary rich story of the American whaling industry from its 17th century origins in drift- and shore-whaling off the coast of New England and Cape Cod, down through the great golden age of deep-ocean whaling in the late 18th and 19th centuries, and on to the industry's demise in the decades following the American Civil War. 
"The film score, composed and produced is as dramatic and transporting as the story of whaling itself - at times grand and cinematic and at times intimate and reflective - rich with complex layers of designed sound and whaling sound effects created for the film, and the sounds of whales themselves.  In scoring the music for Into the Deep: America, Whaling & The World, Grammy Award winning composer Brian Keane navigates between large scale orchestral gestures, deep undulating bodhrans and tympani and melodies that soar.  He interweaves contemporary musical sounds and sound effects, with traditional whaling shanties, conveying the historical richness and contemporary relevance of this complex story and subject.  Keane employs an extremely sensitive, talented and expert cast of musicians including recent Grammy Winner David Darling on electric cellos, the electronic musicianship of Steve Roach and Robert Rich and the sound effects of Ira Spiegel.
He has assembled some noted Celtic musicians, including Riverdance fiddler Eileen Ivers, button accordionist John Whelan, and a talented newcomer, Anna Colliton on bodhran.  Keane has brought his own guitar along as well, and of course a rich orchestral palette.  What results is a recording that will take you on a journey into the world of 18th and 19th century whaling, and beyond, Into the Deep"
- Ric Burns, 2010
"Burn's longtime collaborator Brian Keane is back on board as composer, and, as usual, his music perfectly mirrors the filmmaker's dark and daring vision. In their last film Andy Warhol, Keane explored the outskirts minimalism; here he fully embraces the form."
- Bruce Marshall, filmscoremonthly.com
Visit PBS.org to see when Into the Deep: American, Whaling & The World will be airing in your area!
 2-VLT-15228
---
Share this Product
---
More from this collection