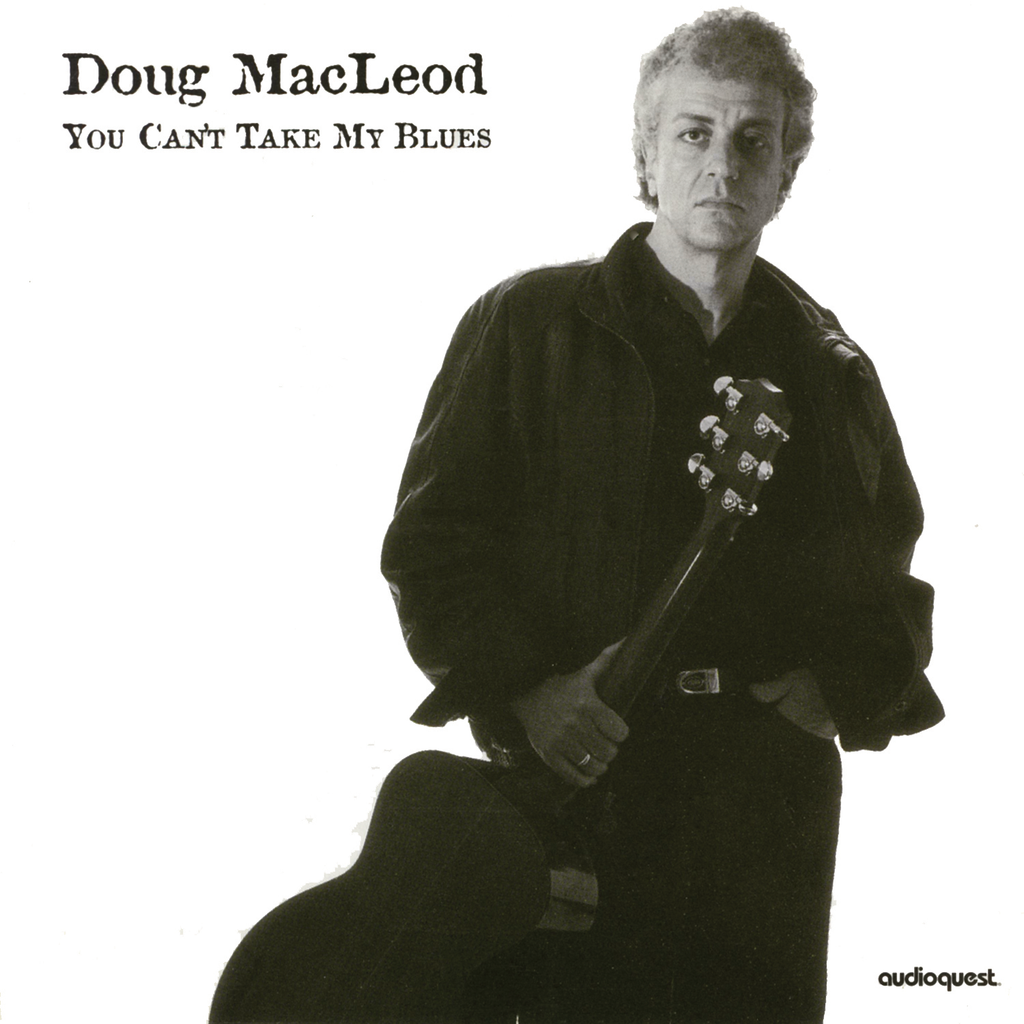 Sledgehammer Blues
Doug Macleod - You Can't Take My Blues
All MP3 Downloads encoded at 320 kbps unless otherwise specified.
Doug MacLeod's first album for Sledgehammer Blues, Come To Find received well deserved praise from the world wide blues community. Doug takes it to a whole 'nother level with 1996's You Can't Take My Blues. Joined by legendary harpsman Carey Bell and the Mighty Flyers rhythm section, Doug MacLeod takes you to the core of deep down, intimate blues.

"MacLeod is not a mere imitator of style, but one of the vibrant voices that will keep this sound alive into the next century."
- Blues Review
Performers
Doug MacLeod - guitar, vocals
Carey Bell - harmonica, vocals
Jeff Turmes - electric bass
Bill Struve - acoustic bass
Jimi Bott - drums
Heather Hardy - violin

Recording
Produced by Joe Harley
Recorded at OceanWay Recording, Hollywood, CA - December 9 & 10, 1995
Engineers: Michael C. Ross
Recording: Custom modified Ampex ATR-100 2-track with Flux Magnetics Headstack
Microphones: AKG C-12, C-12A, 452-20; Neumann M-50, KM-54, U-47 FET, U-269; Sony C-55p; Shure SM-7
Cables: AudioQuest Diamond X3, Lapis X3 and Digital Pro 
Tracklist
1. One Good Woman
2. Bus With No Destination
3. You Can't Take My Blues
4. Things'll Be Better, You'll See
5. Papa John
6. Hey Bartender
7. Another Funny Deal Goin' Down
8. Walkin' My Way Back To You
9. All I Had Was The Blues
10. Runnin' With Carey
11. Chill On Cold
12. Handle It Yourself
13. Sometimes I Wonder

2-AQM-1041
---
Share this Product
---
More from this collection