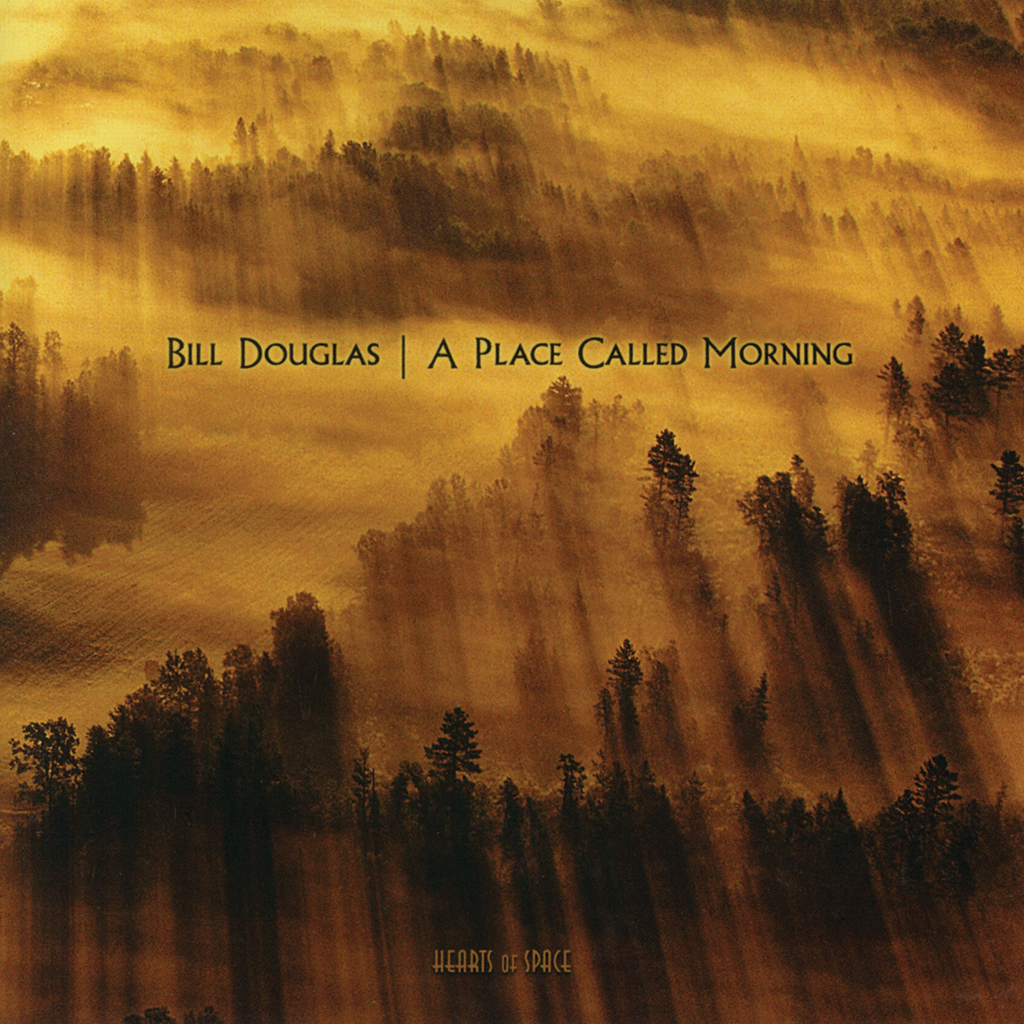 Hearts of Space Records
Bill Douglas - A Place Called Morning
All MP3 Downloads encoded at 320 kbps unless otherwise specified.
After 2000's "best of" compilation Eternity's Sunrise, Bill Douglas is back with this contemporary choral/instrumental gem. Once again the Ars Nova Singers deliver touching and inspiring harmonies, supported by Bill's sensitive piano playing and brilliant melodic arrangements for oboe, bassoon, clarinet and flute. In a career marked by extraordinarily beautiful and popular music, A Place Called Morning may be his most appealing work yet. In addition to new settings of poetry, such as A Place Called Morning (poetry by Emily Dickinson) and Rise Up, My Love (from The Song of Solomon), this collection also includes choral arrangements of two previously released Douglas pieces, The Lake Isle of Innisfree (poetry by W.B. Yeats) and Tara.
Included as well are sensitive instrumental compositions such as Forest Hymn and Sadness of the Moon, both of which showcase Douglas' unique ability to evoke the most tender and poignant qualities of the human experience. All in all, this 13-song collection delivers some of the richest, most expressive music being written today.
Credits
BILL DOUGLAS
piano, bassoon, synthesizers
THE ARS NOVA SINGERS
conducted by
THOMAS MoRGAN
BIL TACKSON
clarinet
JUDITH GLYDE
cello
ANNE STACKPOLE-CUELLAR
flute
PETER COOPER
oboe
YUMI HWANG
violin
Ty BURHOE
tabla, frame drum
TIMOTHY QUIGLEY
cymbals
BILL DOUGLAS
piano, bassoon, synthesizers
THE ARS NOVA SINGERS
conducted by
THOMAS MoRGAN
BIL TACKSON
clarinet
JUDITH GLYDE
cello
ANNE STACKPOLE-CUELLAR
flute
PETER COOPER
oboe
YUMI HWANG
violin
Ty BURHOE
tabla, frame drum
TIMOTHY QUIGLEY
cymbals
2-HOS-11405
---
Share this Product
---
More from this collection