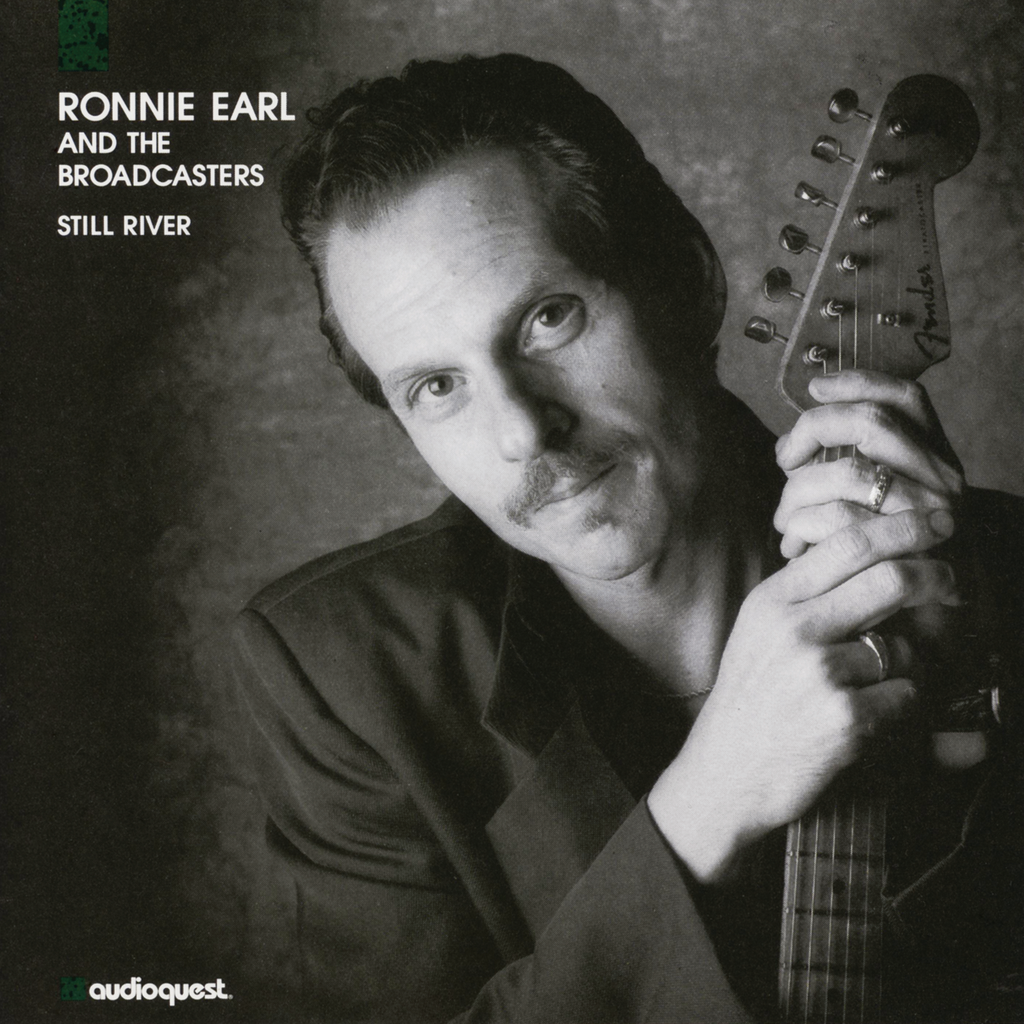 Sledgehammer Blues
Ronnie Earl and The Broadcasters - Still River
All MP3 Downloads encoded at 320 kbps unless otherwise specified.
"With the release of Still River in 1993, the Broadcasters would become the first completely all instrumental blues group, which included Bruce Katz (organ), Rod Carey (bass) and drummer Per Hanson.  They then embarked on a tour of Europe.  It was during this time that the Broadcasters released some of their most critically acclaimed work..." 
- www.ronnieearl.com  
"This particular version of the Broadcasters was unarguably magical, and this recording reveals why. Recorded four years after Ronnie Earl dealt with his demons (alcohol, drugs, nervous collapse), it is the first of a string of all-instrumental albums by Earl, and it drips with class and soul. It's not just the exceptional skill of the players, however, that makes it so special; it was recorded on one of a handful of audiophile labels (AudioQuest), and therefore features state-of-the-art production. From the ringing opening chords of Magic Sam's "Blues for the West Side" to the beautiful acoustic guitar/piano duet of "Derek's Peace," Still River is thoroughly enjoyable. "Kansas City Monarch" is slow and sweet, featuring Bruce Katz tearing up the low notes, a nice sax solo by Anders Gaardmand, and some great double-string work by Earl. There is a moody version of John Coltrane's "Equinox" and a bog-dwelling rouser written by the entire band called "Chili Ba Hugh." You'll also like the greasy Hammond B3 organ on "Soul Serenade." A tempo change three minutes into the song suddenly finds the listener "getting religion" and tempted to yell "Amen!." Earl's own "Rego Park Blues" also showcases some nice B3 and finds Earl in the place where he shines the brightest, delicately coaxing a hushed solo from his Strat. Although not as jazzy as Earl's subsequent efforts, Still River sows the seeds that sprouted a few years later with Language of the Soul and with the albums that followed." 
- Ann Wickstrom (All Music Guide)


Tracklist
1. Blues For The West Side
2. Time To Remember
3. Kansas City Monarch
4. Szeren
5. Soul Seranade
6. Equinox
7. Chili Ba Hugh
8. Eyes That Smile
9. Wednesday Night At The Bull
10. Rego Park Blues
11. Derek's Peace
2-AQM-1018
---
Share this Product
---
More from this collection