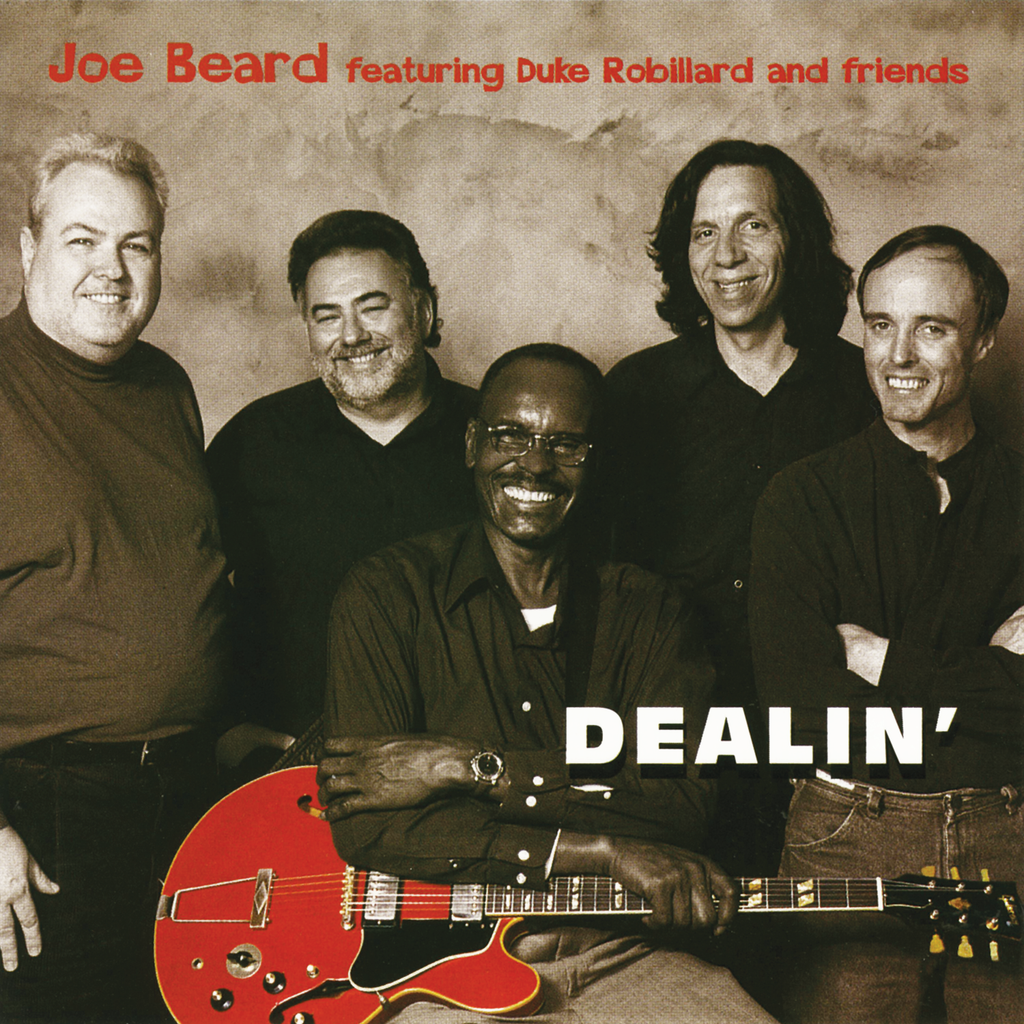 Sledgehammer Blues
Joe Beard featuring Duke Robillard and Friends - Dealin'
All MP3 Downloads encoded at 320 kbps unless otherwise specified.
Joe Beard featuring Duke Robillard and friends: Bruce Katz, Rod Carey, Per Hanson and Jerry Portnoy.
"Dealin', guitarist Joe Beard's third AudioQuest Music outing, following his 1995 Blues Union with the estimable Ronnie Earl and the 1997 For Real which paired him him with the other New England guitar terror, Duke Robillard. Duke's back again here and so is the rest of the For Real crew, pianist Bruce Katz, bassist Rod Carey, drummer Per Hanson and Muddy Waters alum, harpist Jerry Portnoy. The man keeps good company."
- excerpt from liner notes by John Anthony Brisbin
The SACD version is a Hybrid Super Audio CD. 
Tracklist
1. The Bitter Seed
2. You Don't Love Me Anymore
3. Just Like A Fish
4. Life Without Parole
5. My Eyes Keep Me In Trouble
6. Holding A Losing Hand
7. Give Up And Let Me Go
8. Three Day Love Affair
9. Making A Fool Out Of Me
10. Long Tall Shorty
11. That So-called Friend Of Mine
12. You'd Better Be Sure
13. If I Get Lucky

2-AQM-1055
---
Share this Product
---
More from this collection